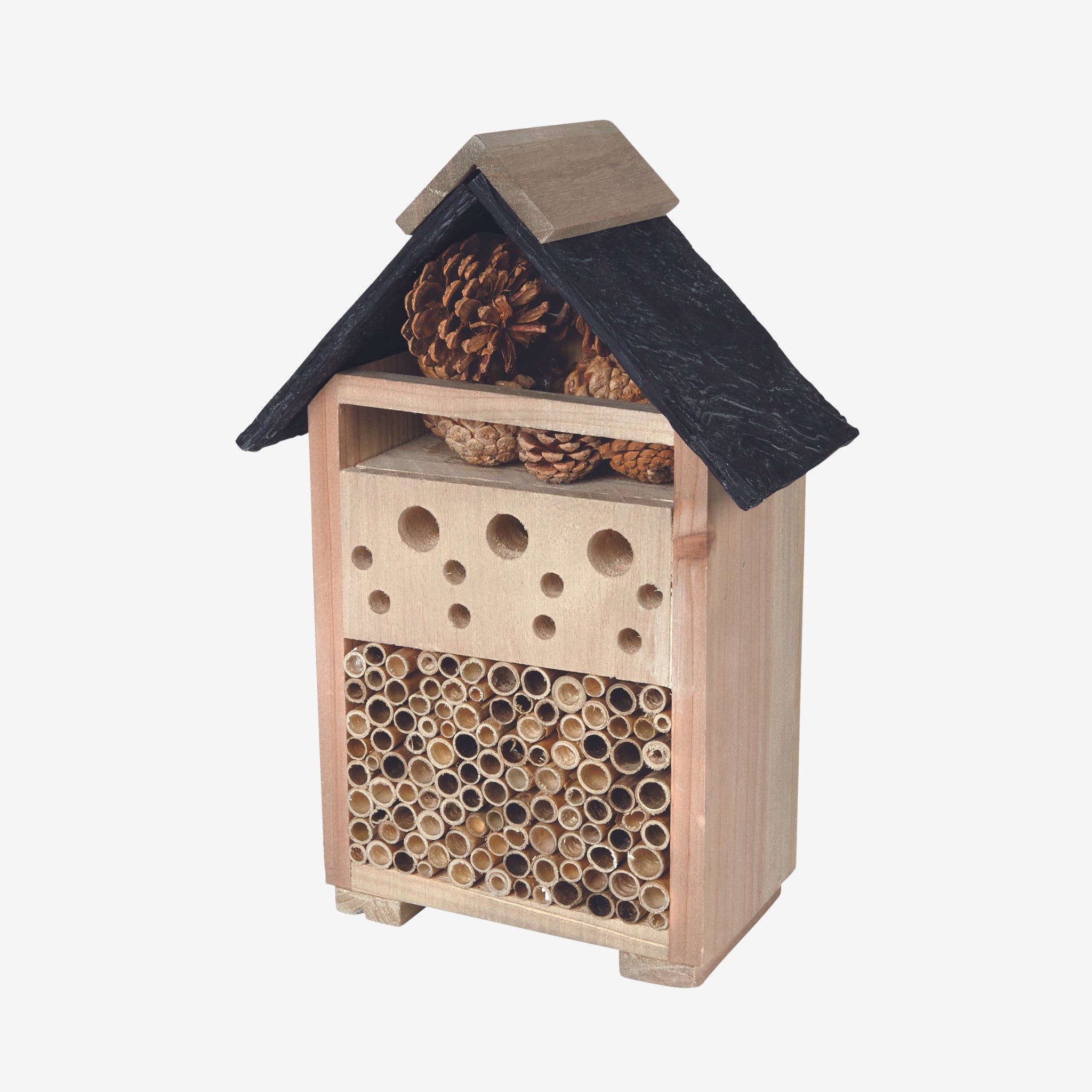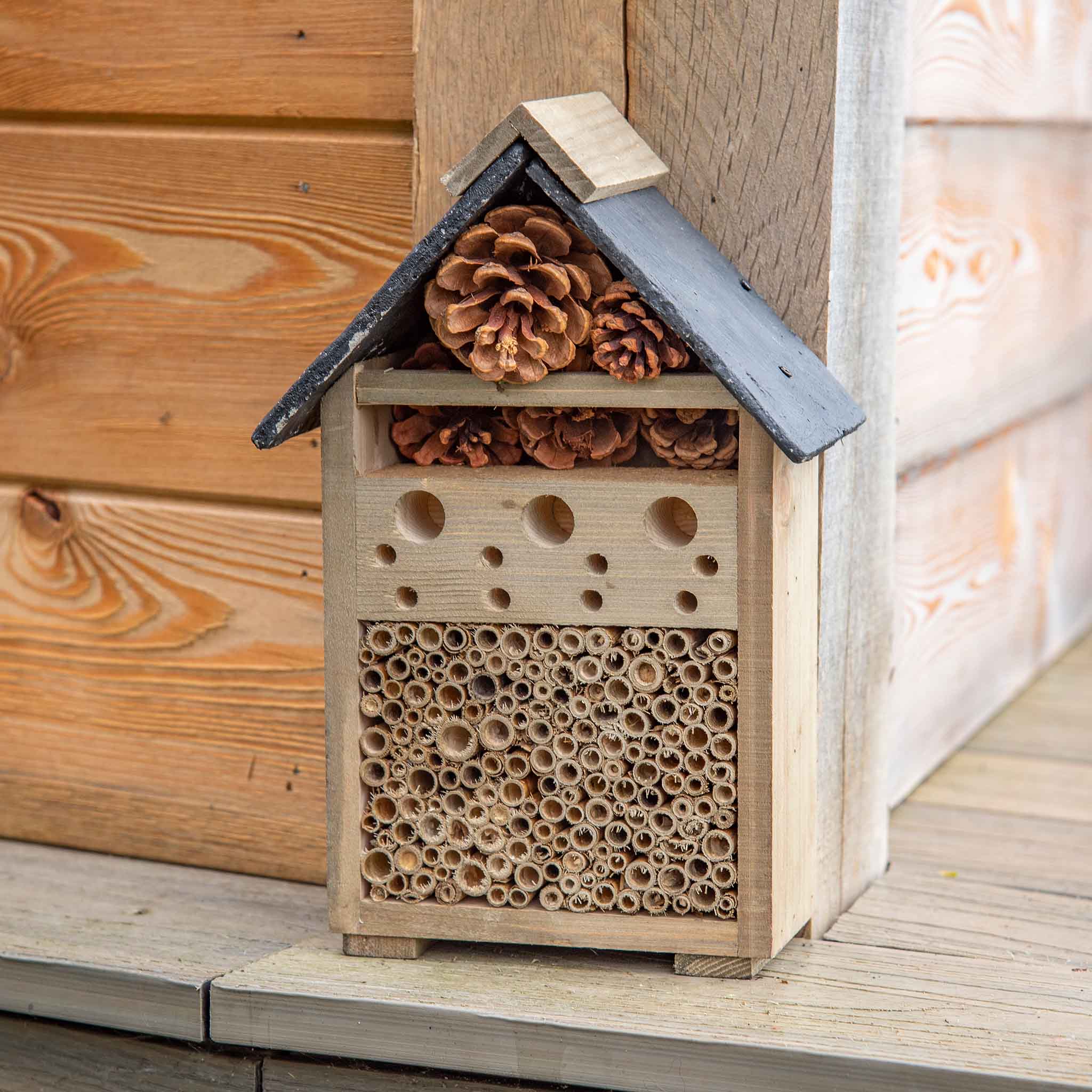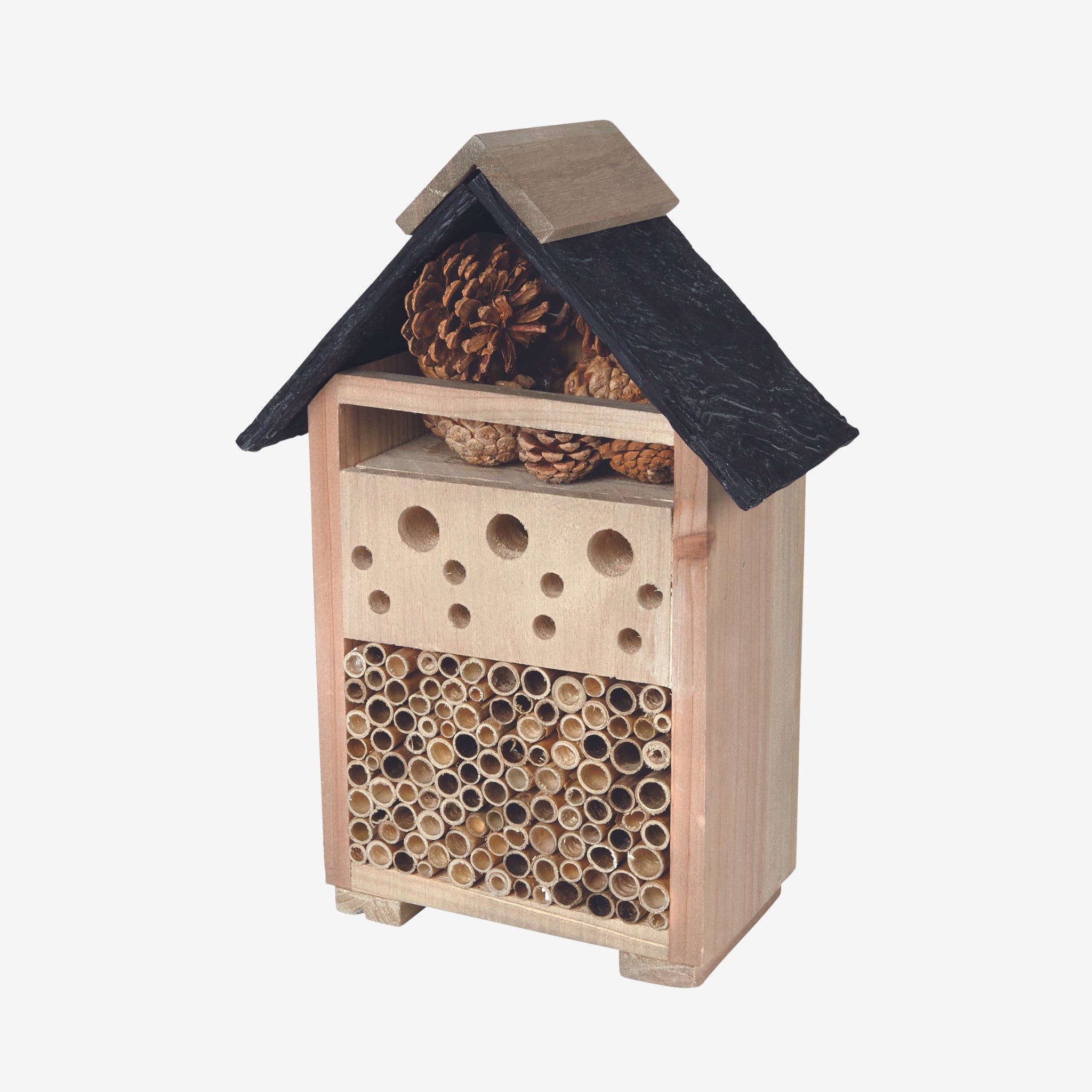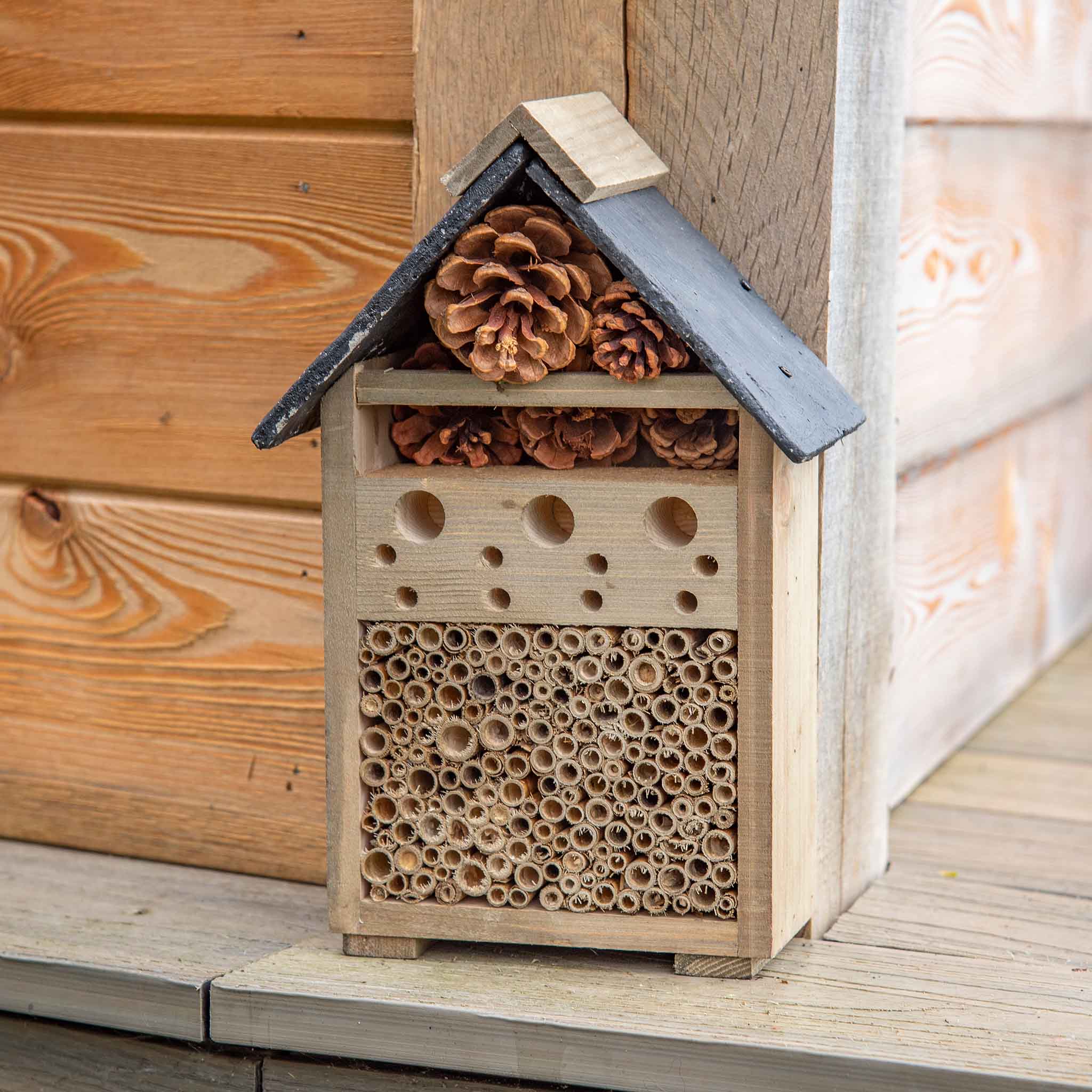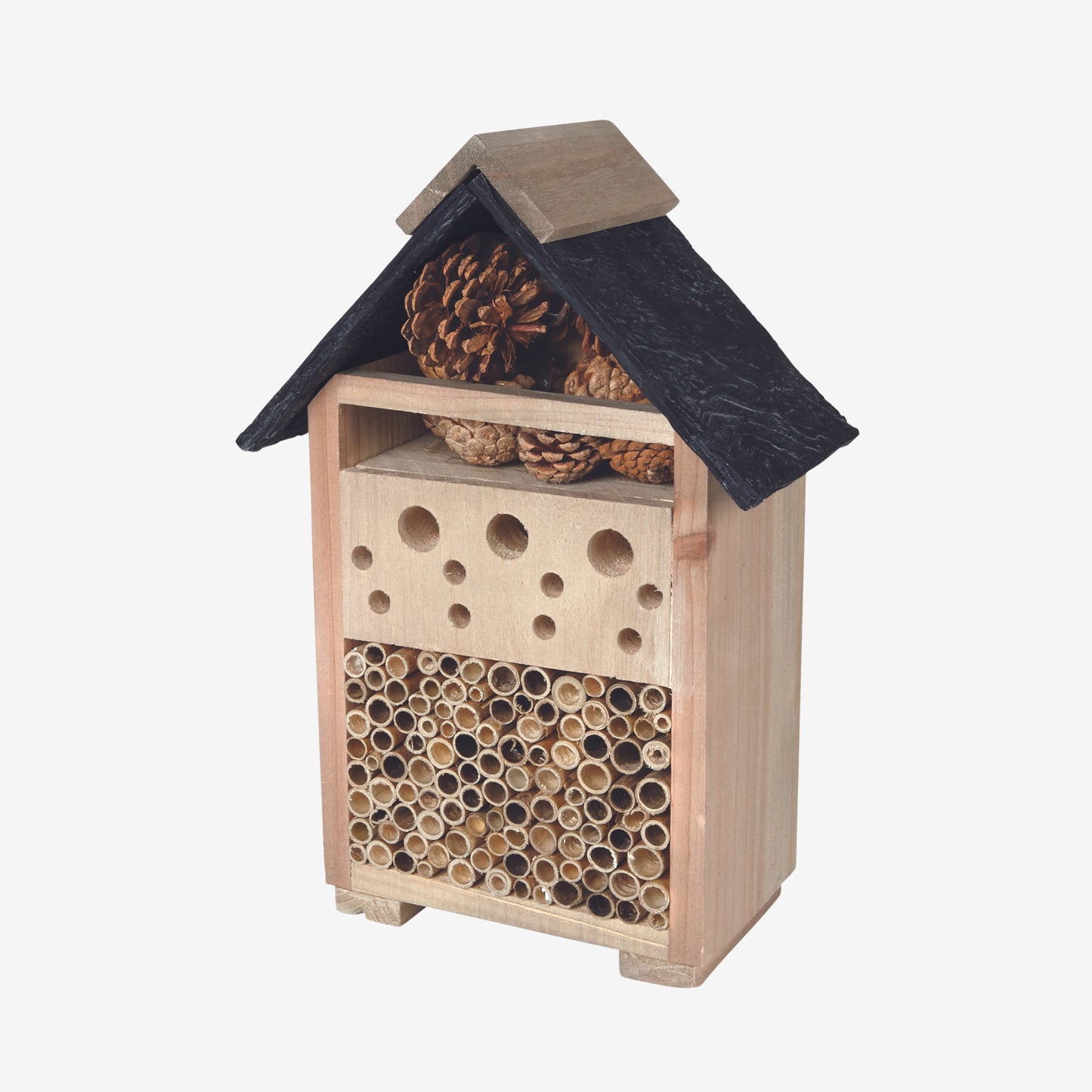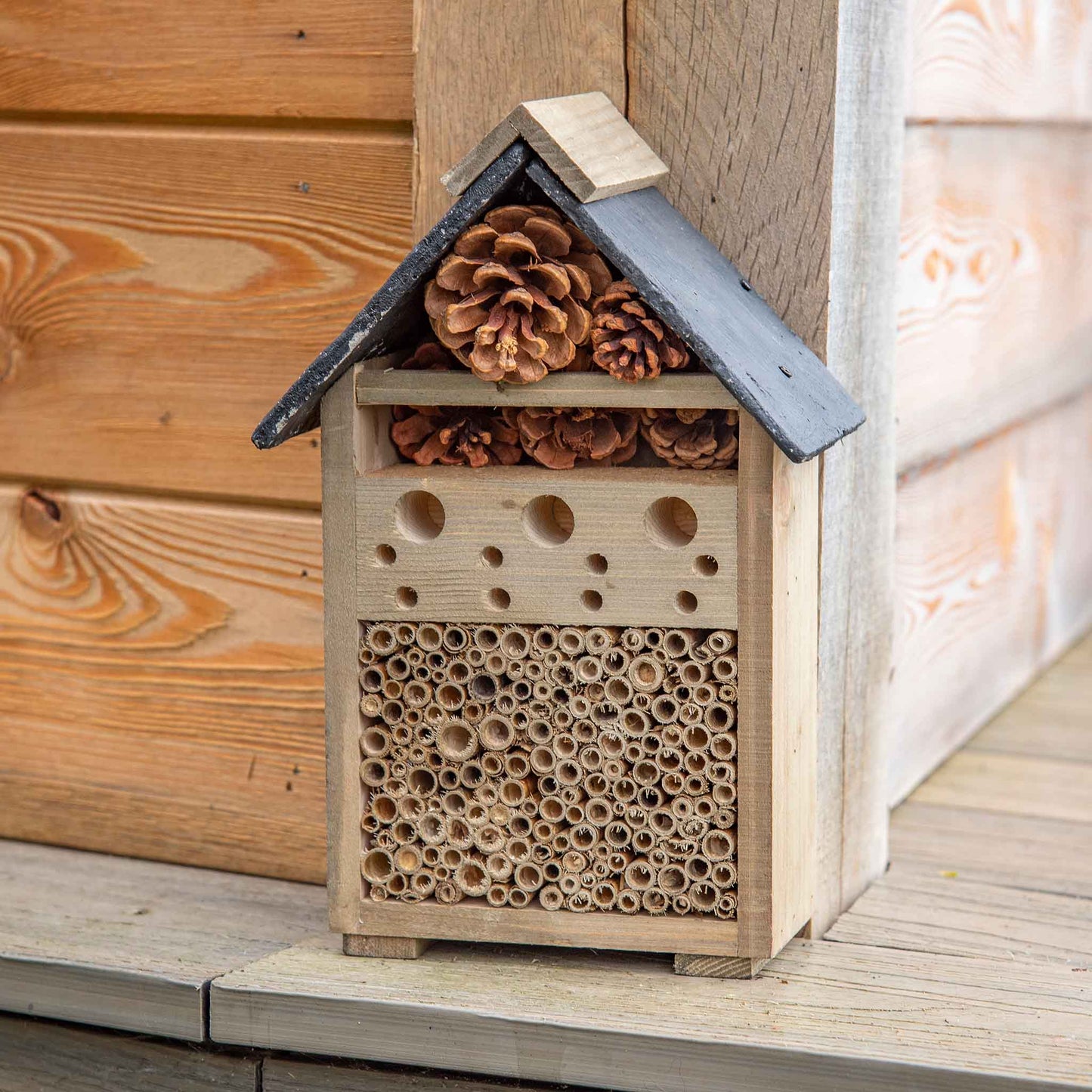 Gardman Bee & Bug House
This Gardman Bee and Bug House gives insects a home and safe place to stay and is specifically useful during the winter months. It's handcrafted from FSC® certified timber, to ensure sustainability and will make a wonderful addition to your garden whilst attracting beneficial wildlife.
The top chamber is filled with pinecones to help provide shelter to bugs and other insects. The middle chamber provides a haven for a variety of insects including ladybirds. The bottom two chambers encourage solitary bees to nest in the tubes safely.
Available online from Marshalls Garden ⧉
Product Highlights
Made from FSC® certified timber
Supports a wide range of wildlife
Product Specification:
SKU: AE60011
Find A Stockist
Search by town, city or postcode
Sorry, we couldnt find any stockists near that location.
Find A Stockist
Your closest stockist is:
There are stockists located near your location
In a hurry? Buy online here