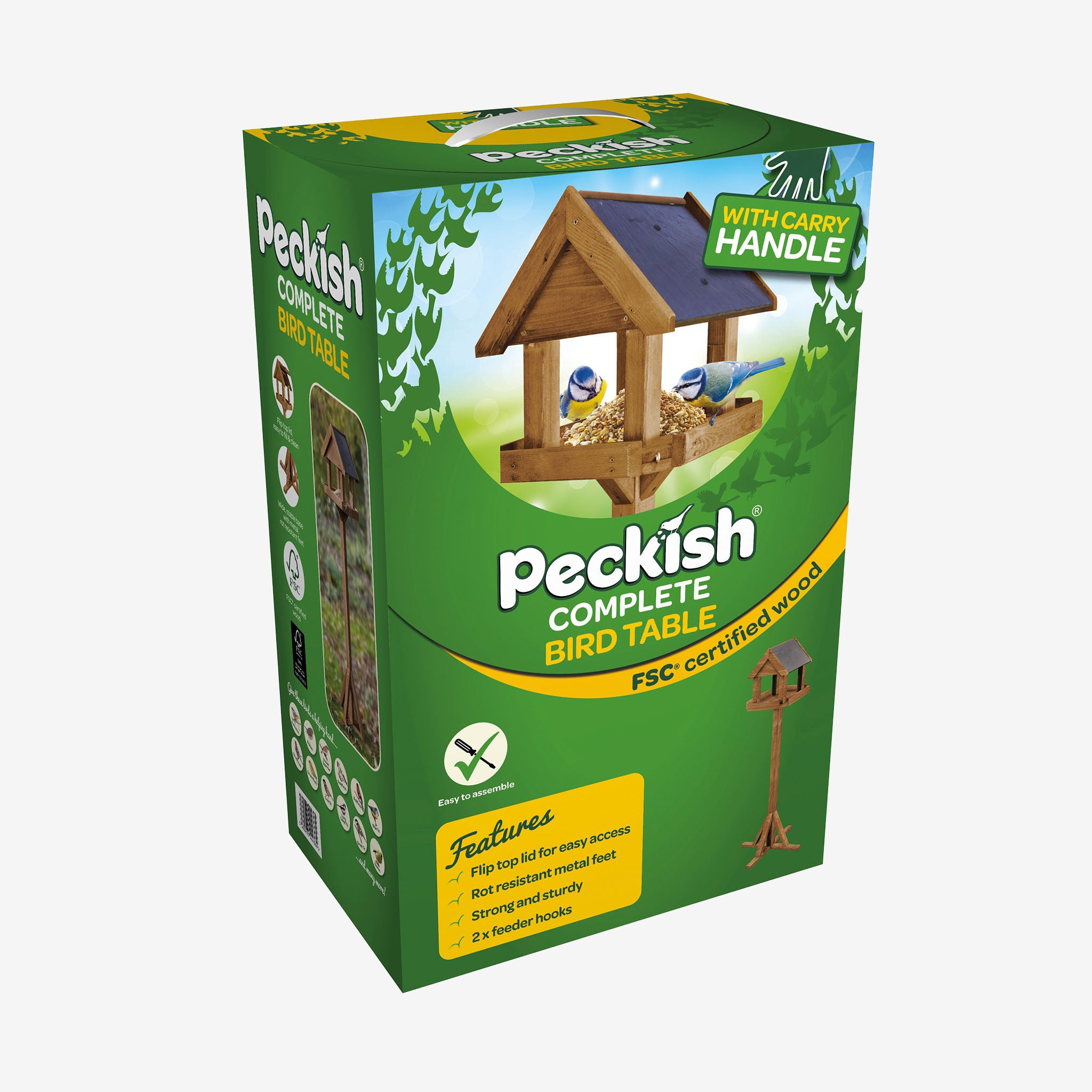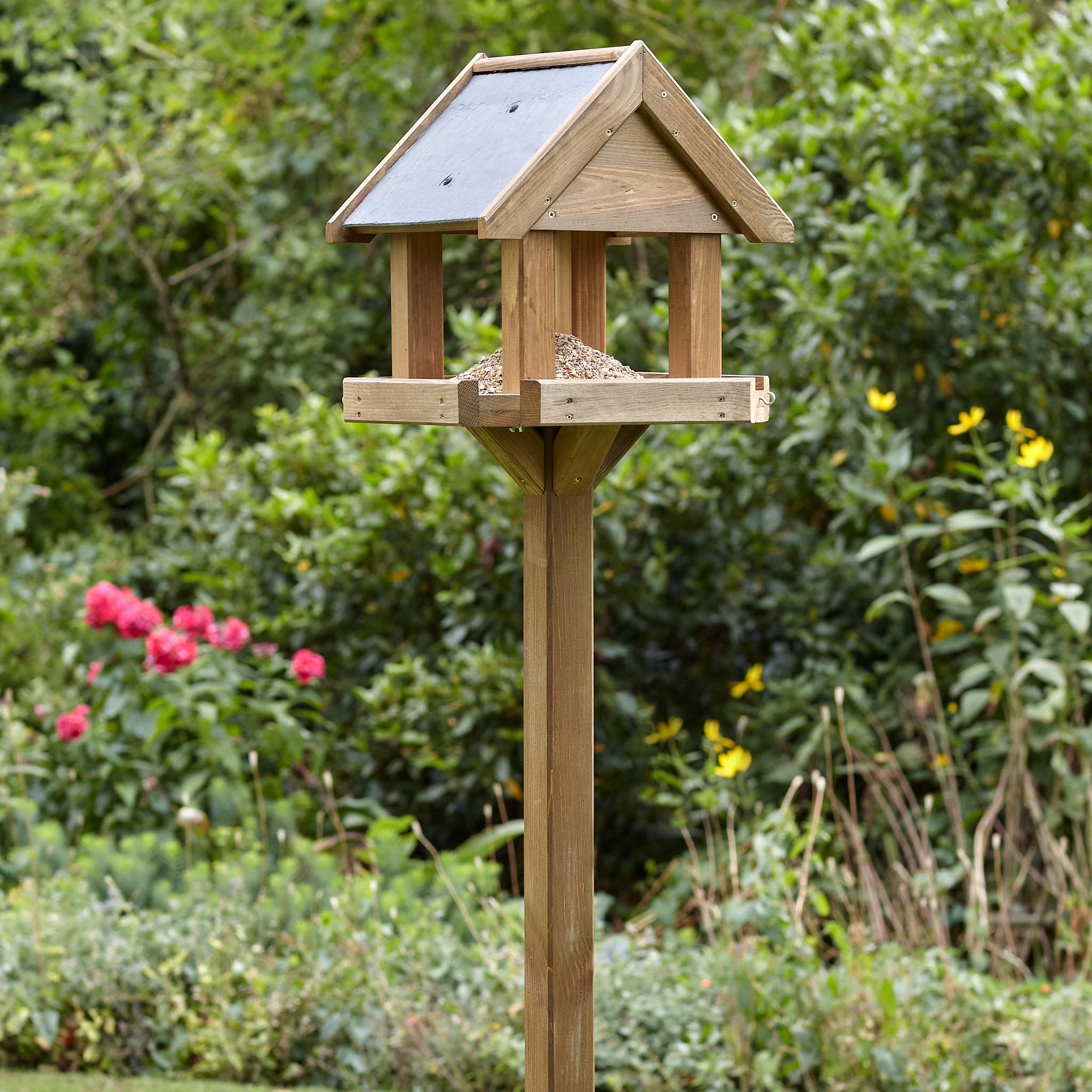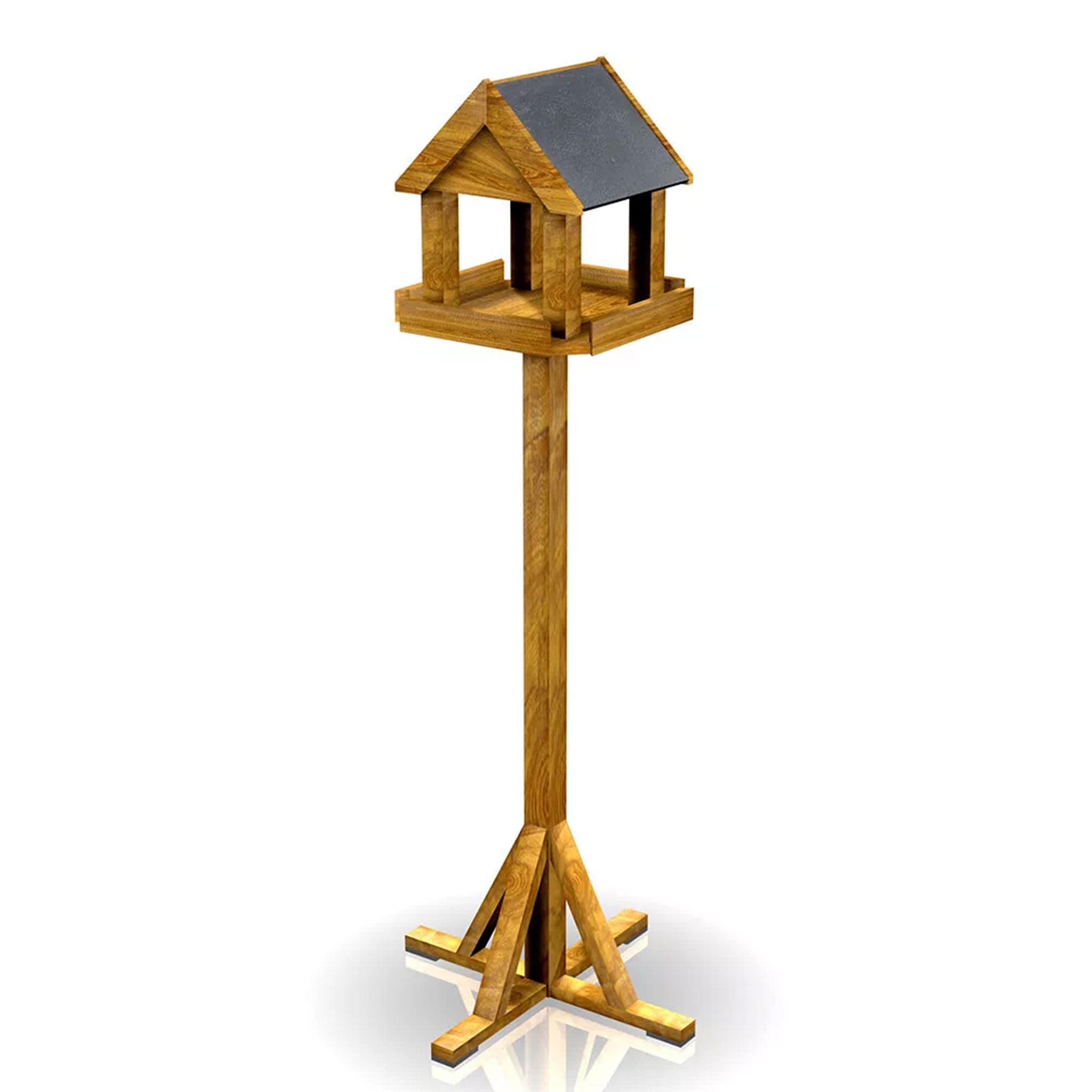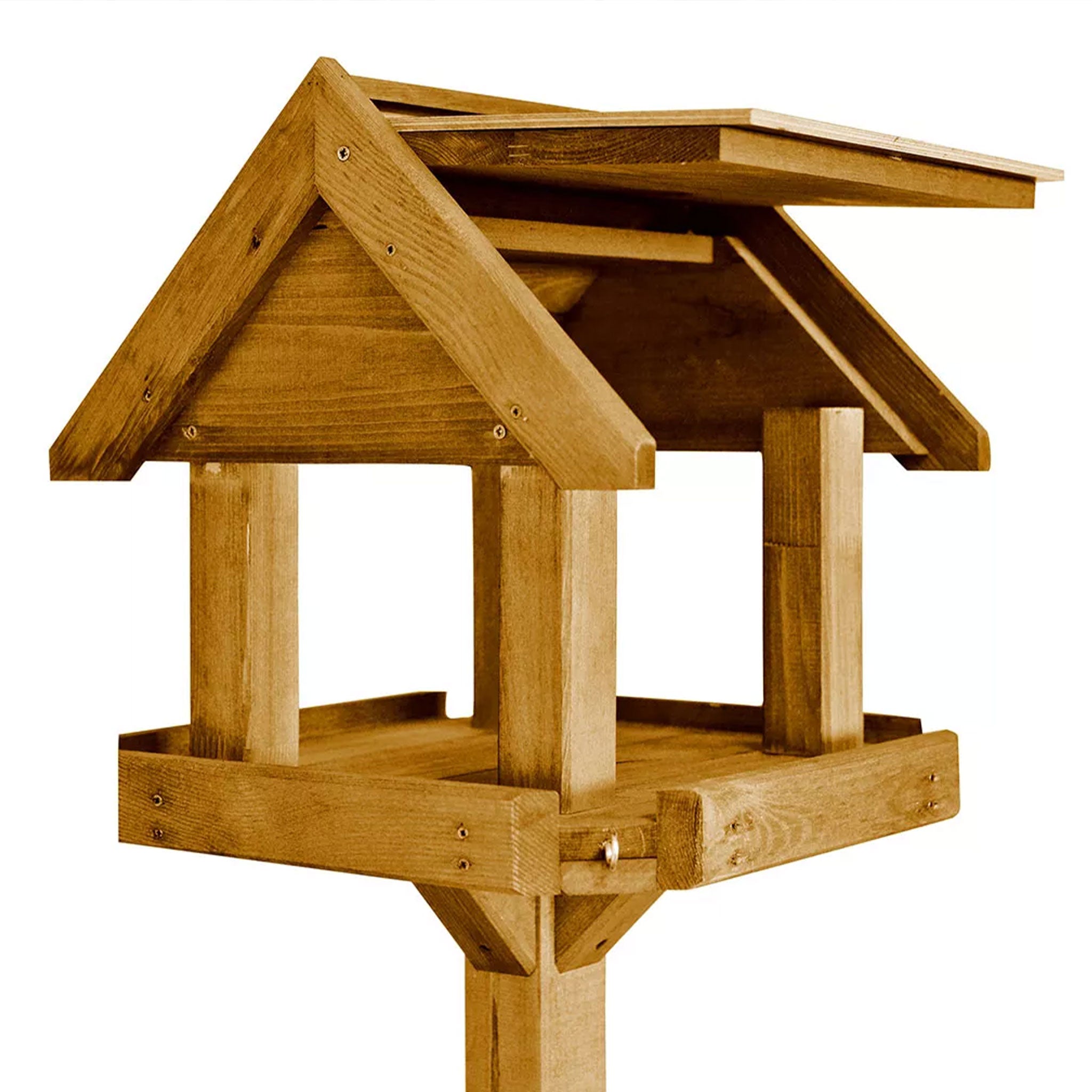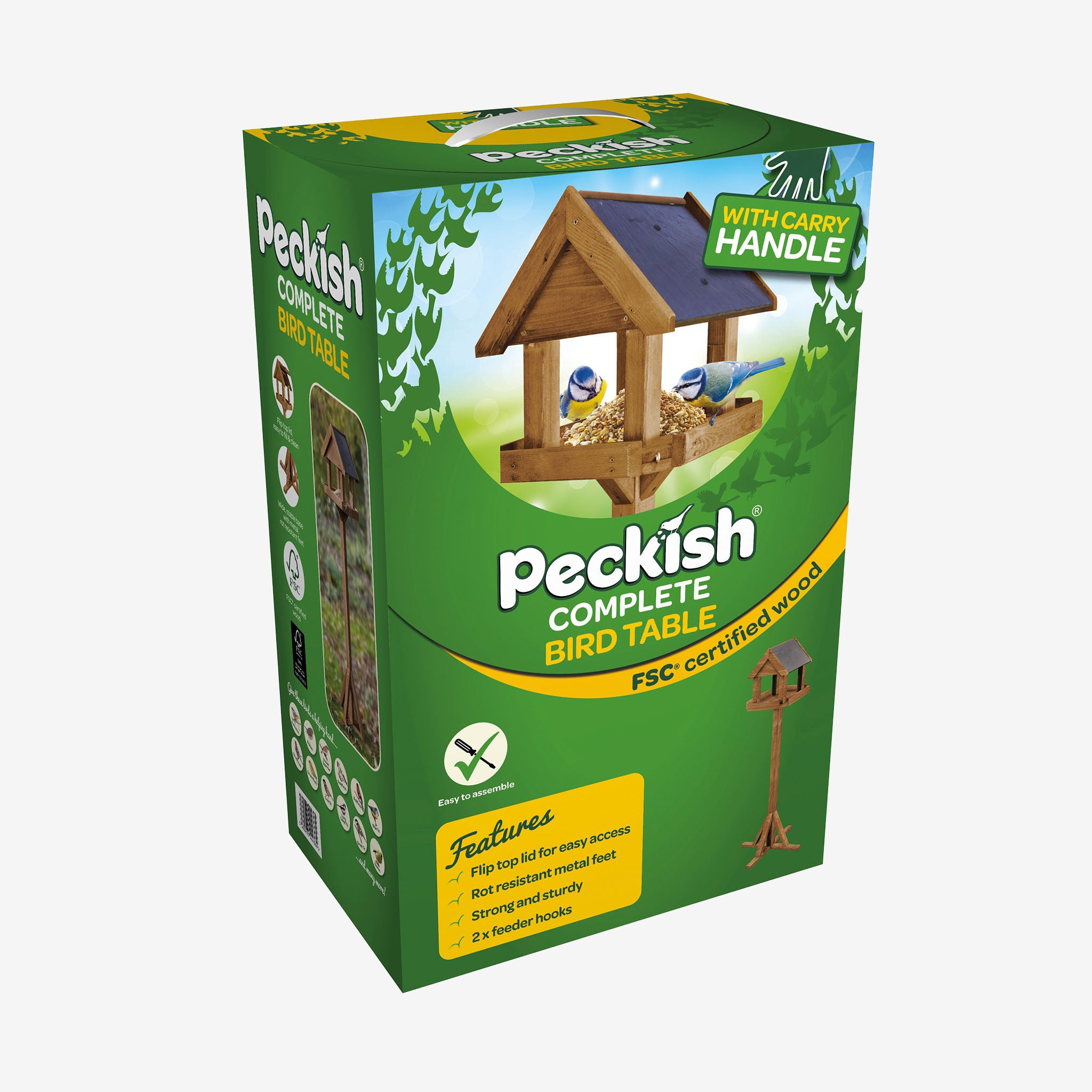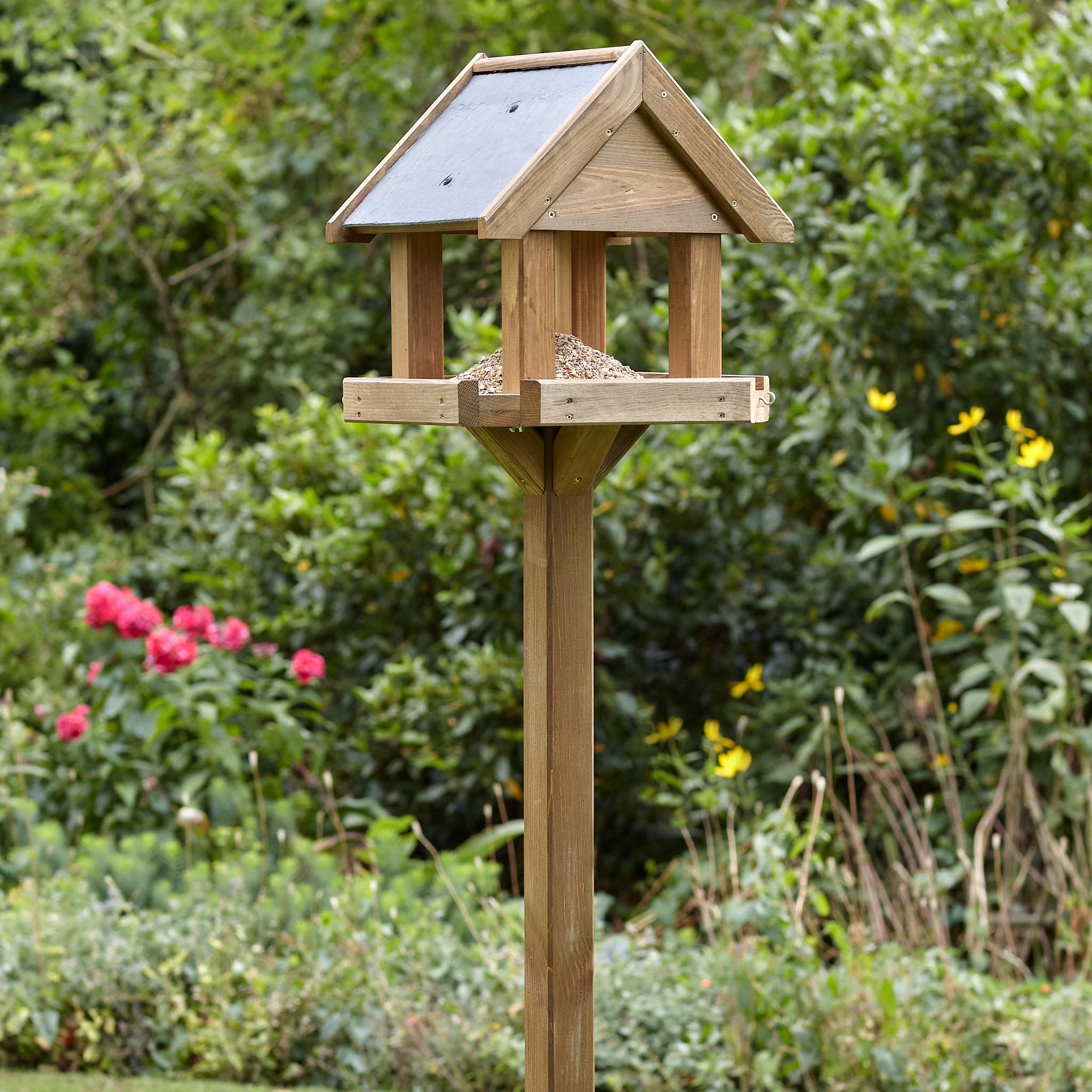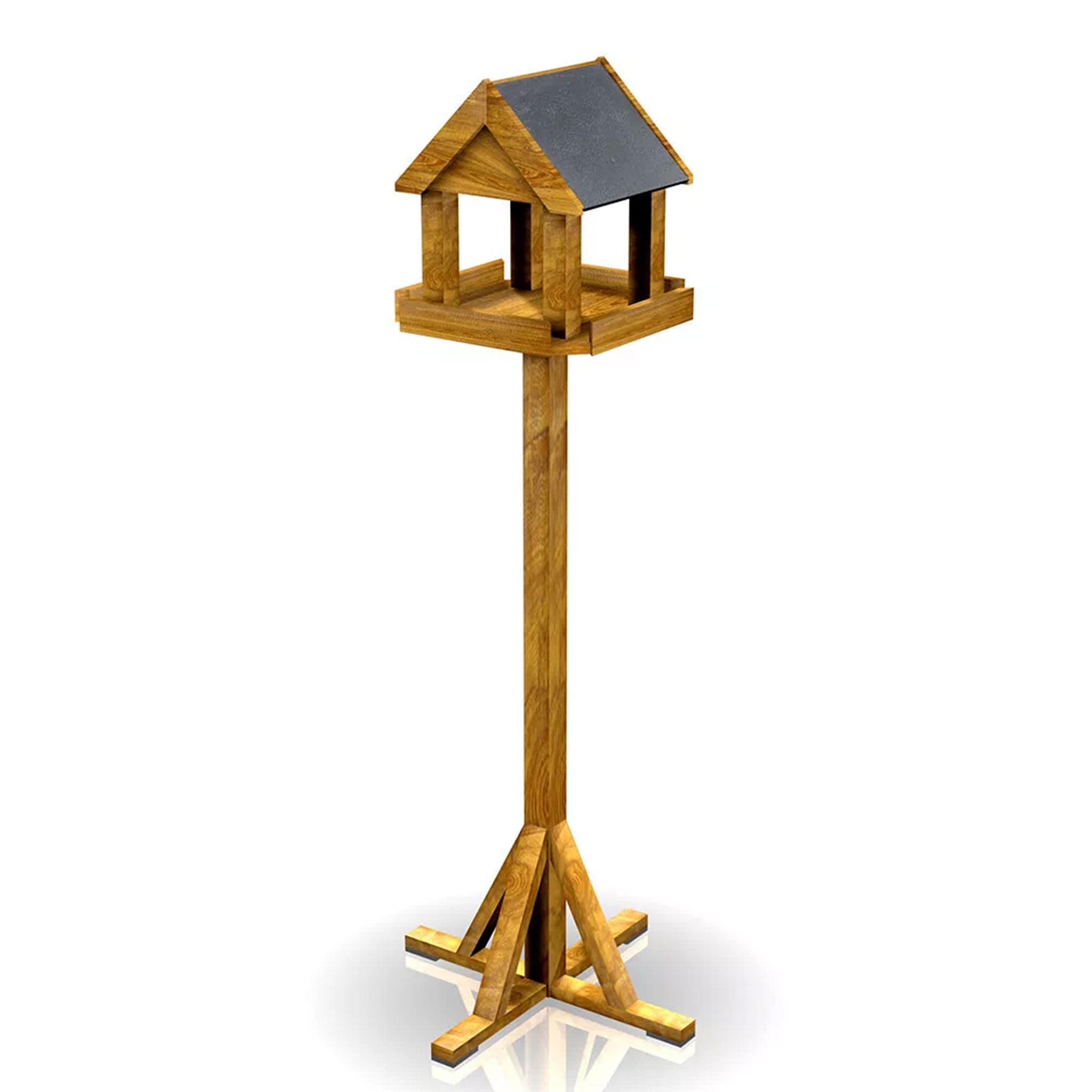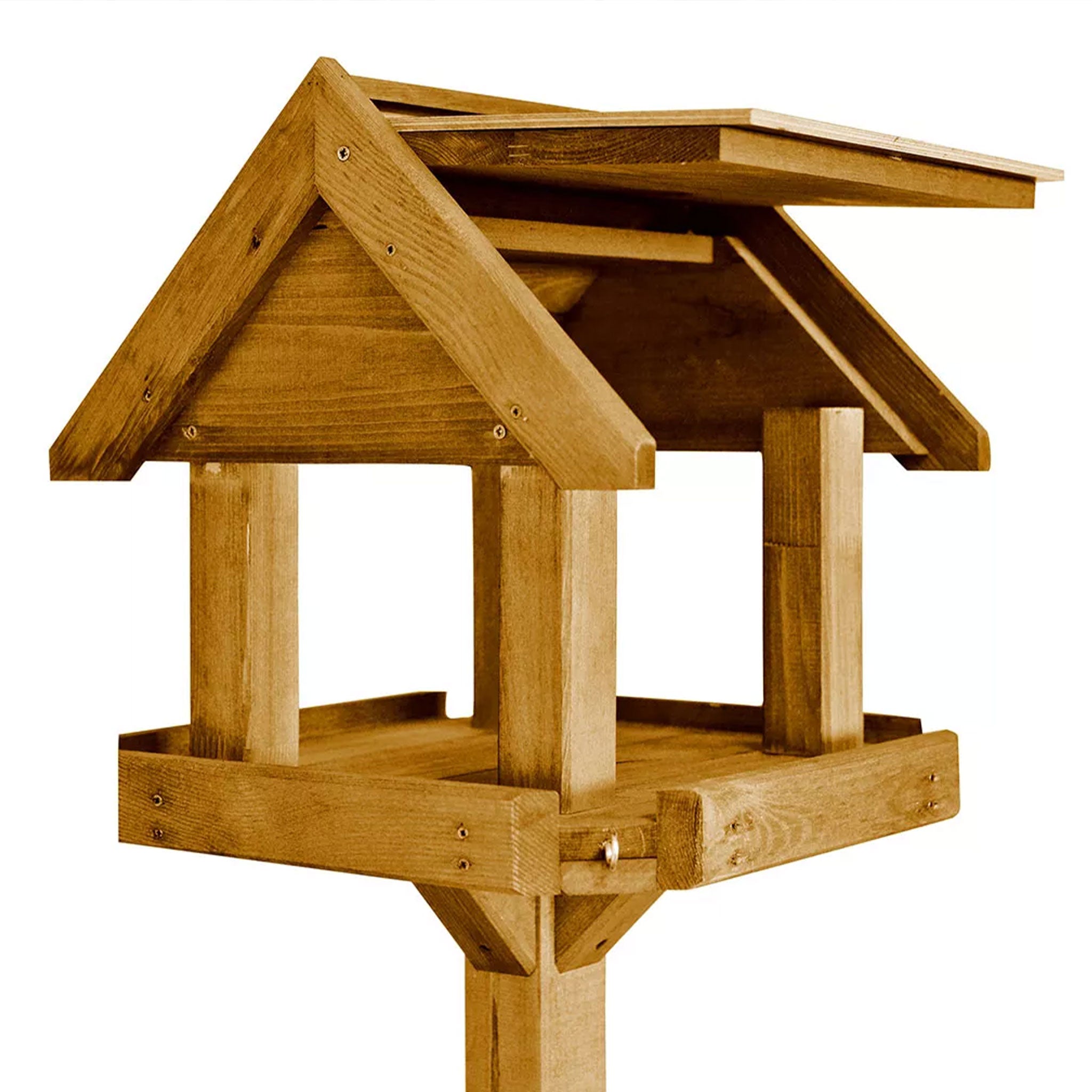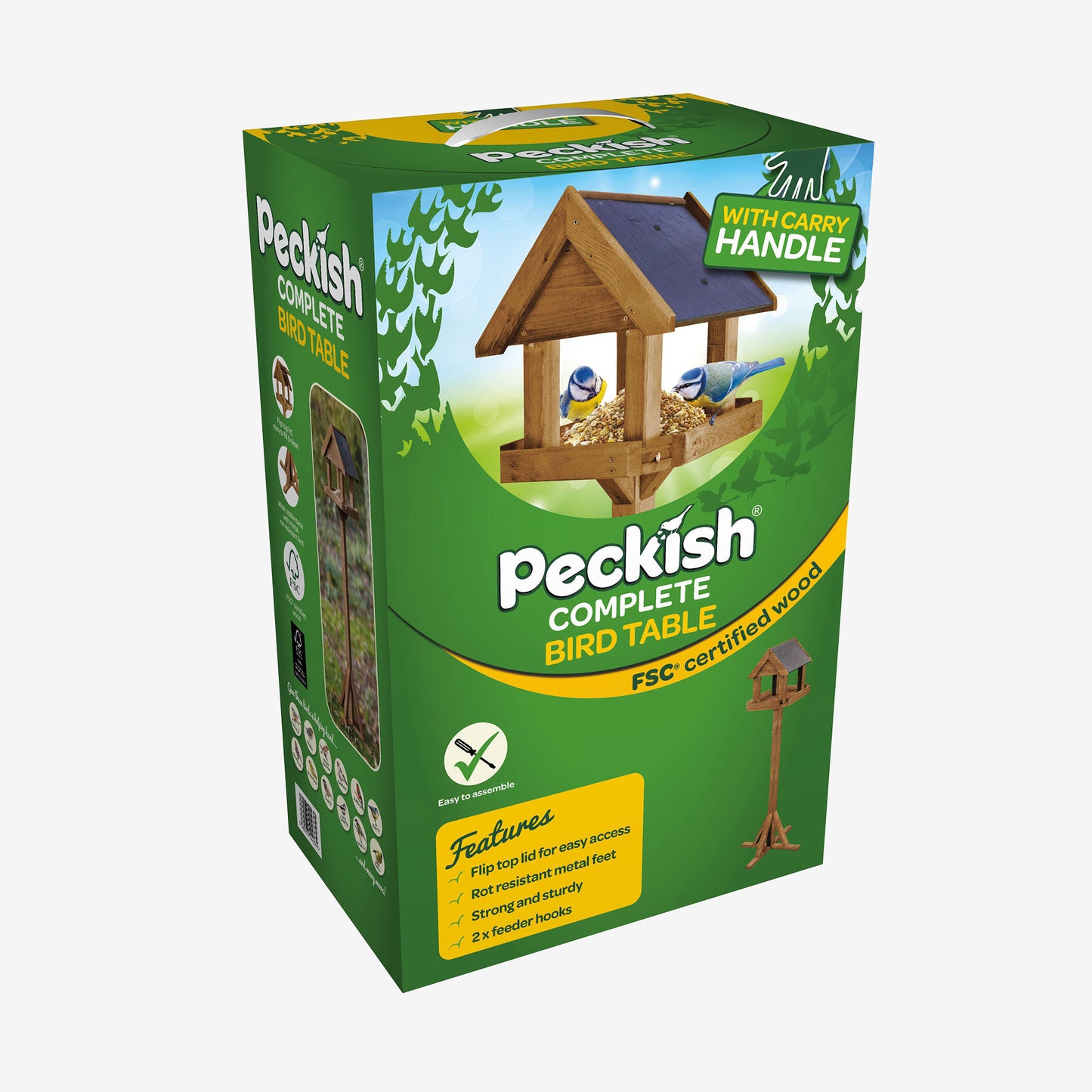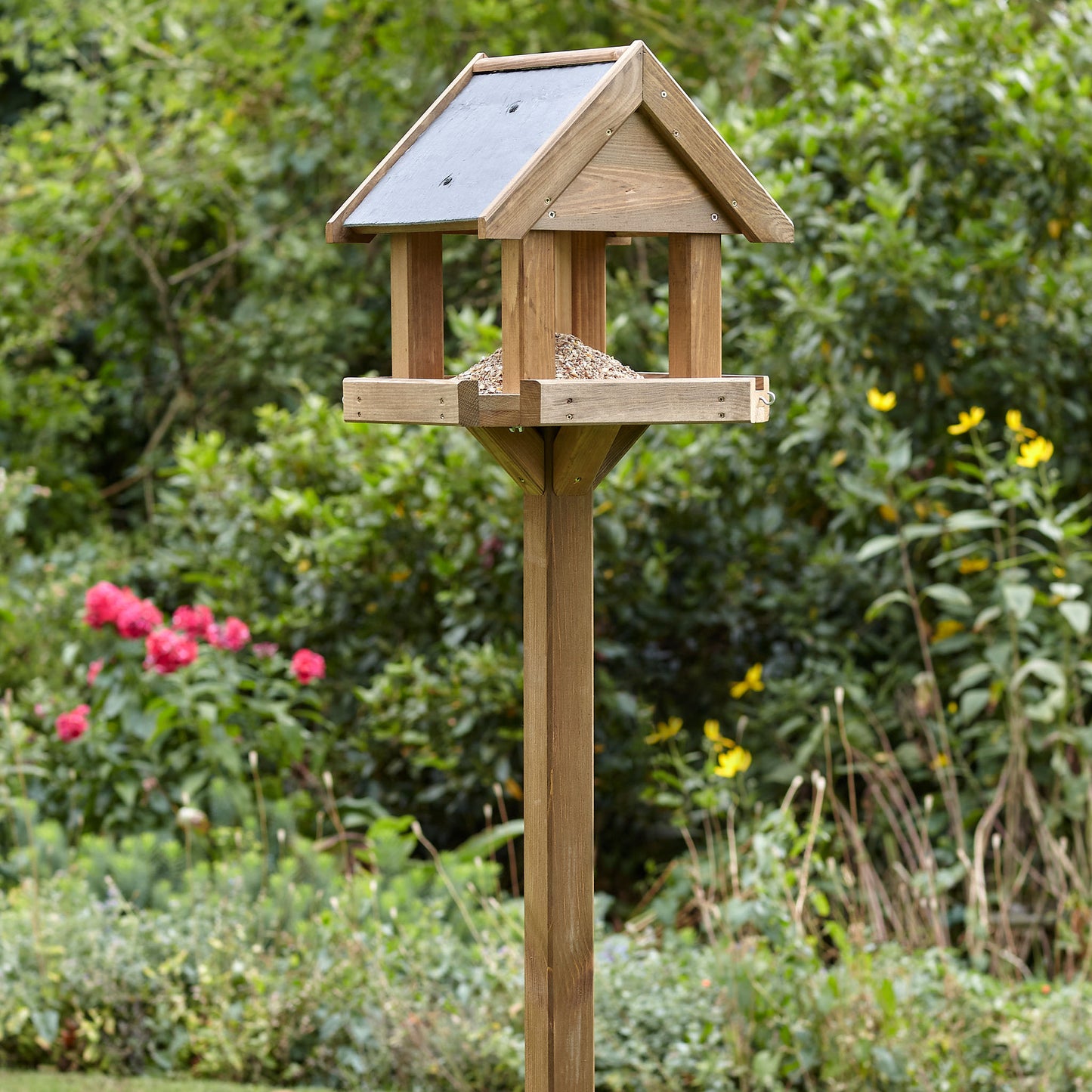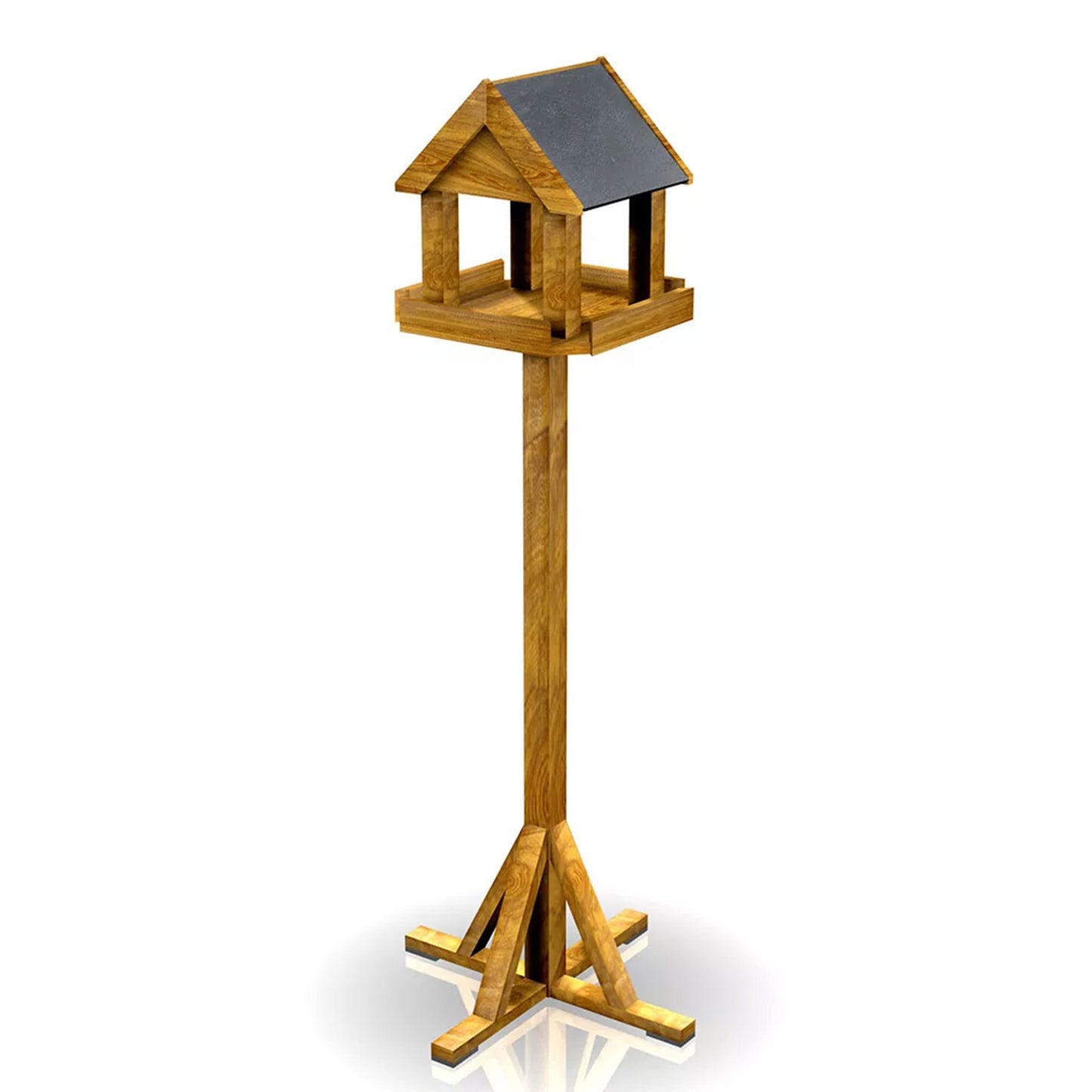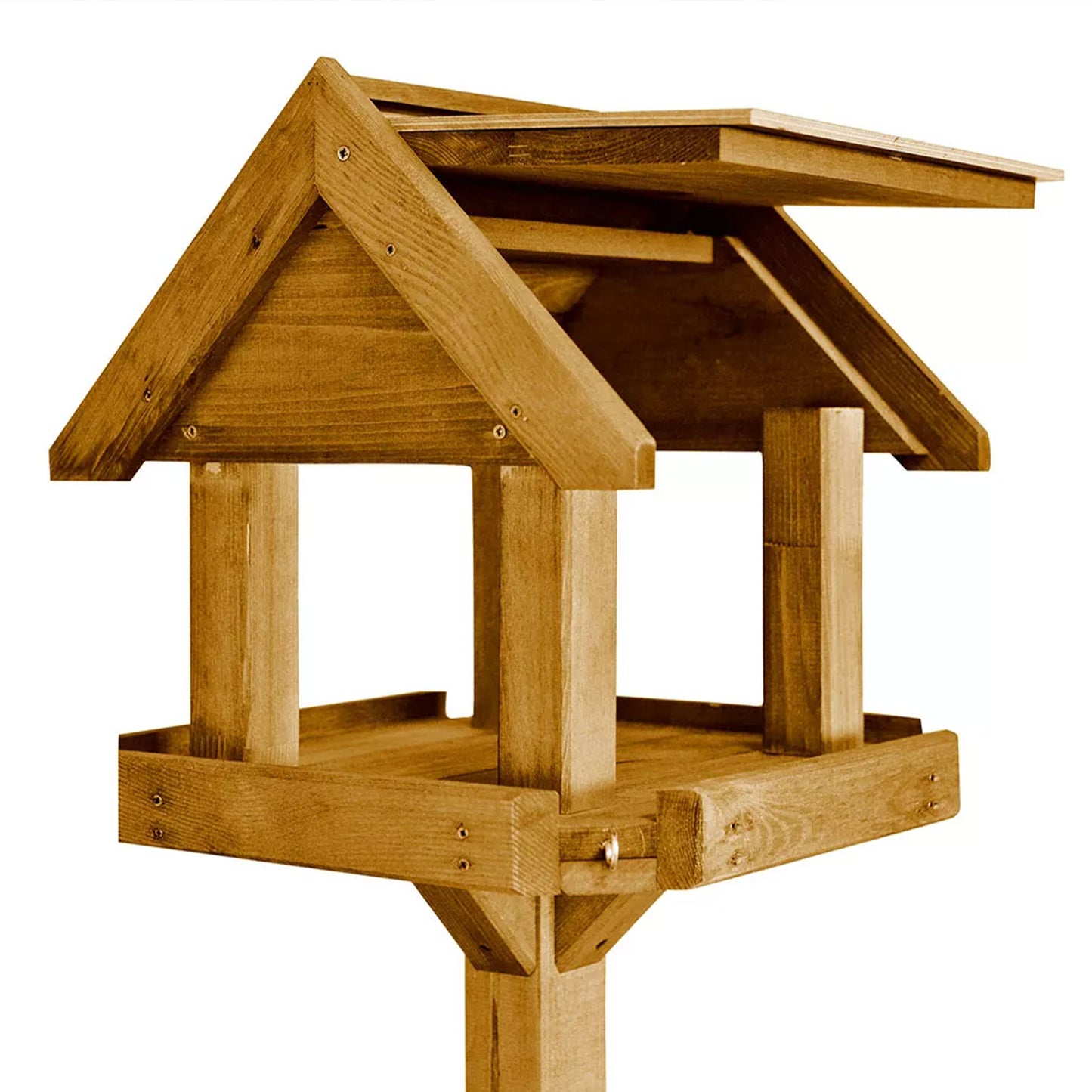 Peckish Complete Bird Table
Our Peckish Complete Bird Table is the perfect fit for all gardens to attract the birds. Simply add Peckish Bird Seed Mixes or Peckish Suet Cakes.
This table has been designed with a slate flip top lid to allow for easy cleaning and a wide, stable base with metal, rot resistant feet for longer lasting use. 
Our Complete Bird Table is made from FSC® certified wood. We are looking after birds far beyond our back door and protecting forests for generations to come.

Finished in an attractive oak stain
View the Peckish Complete range 
Available online from Marshalls Garden ⧉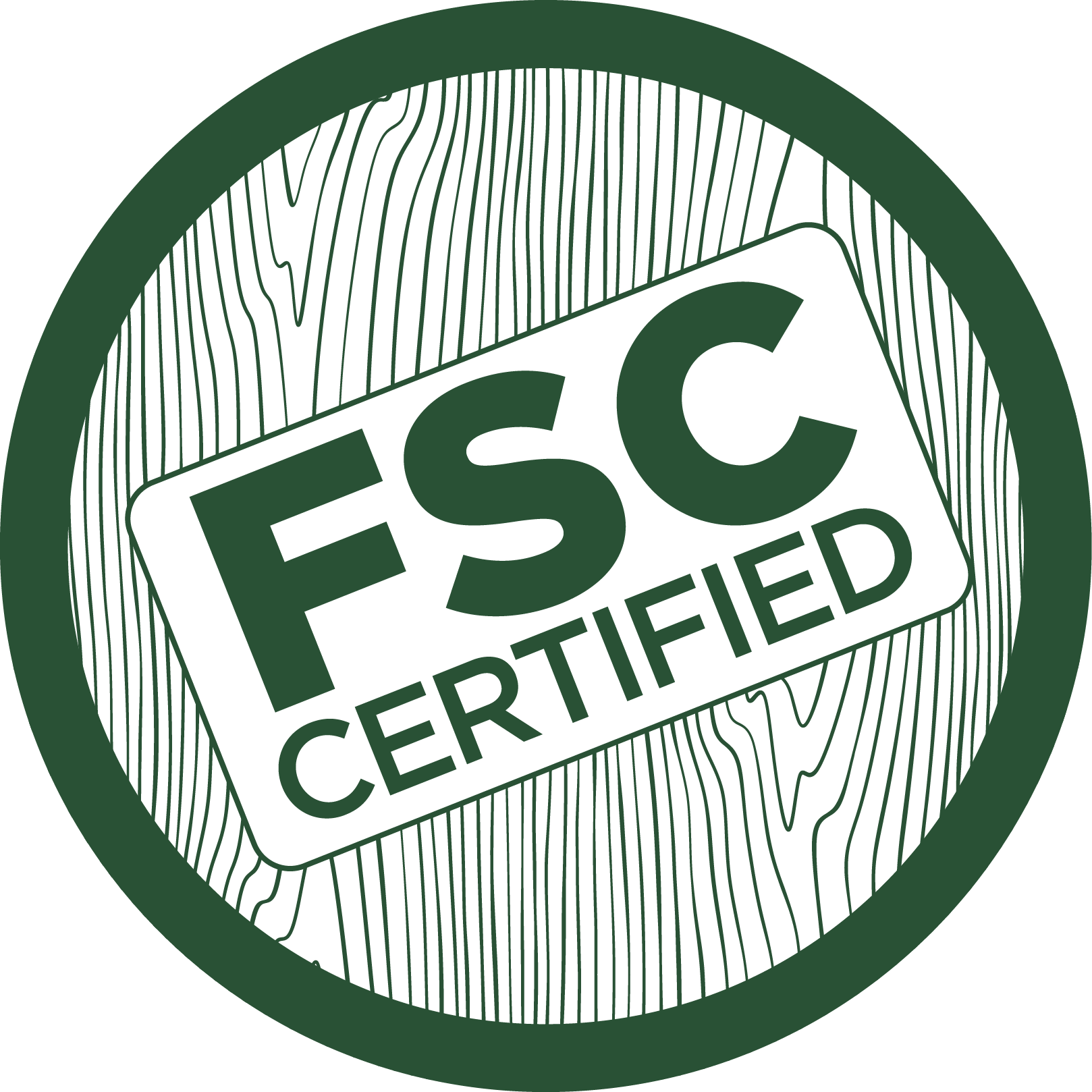 Made from FSC Certified Wood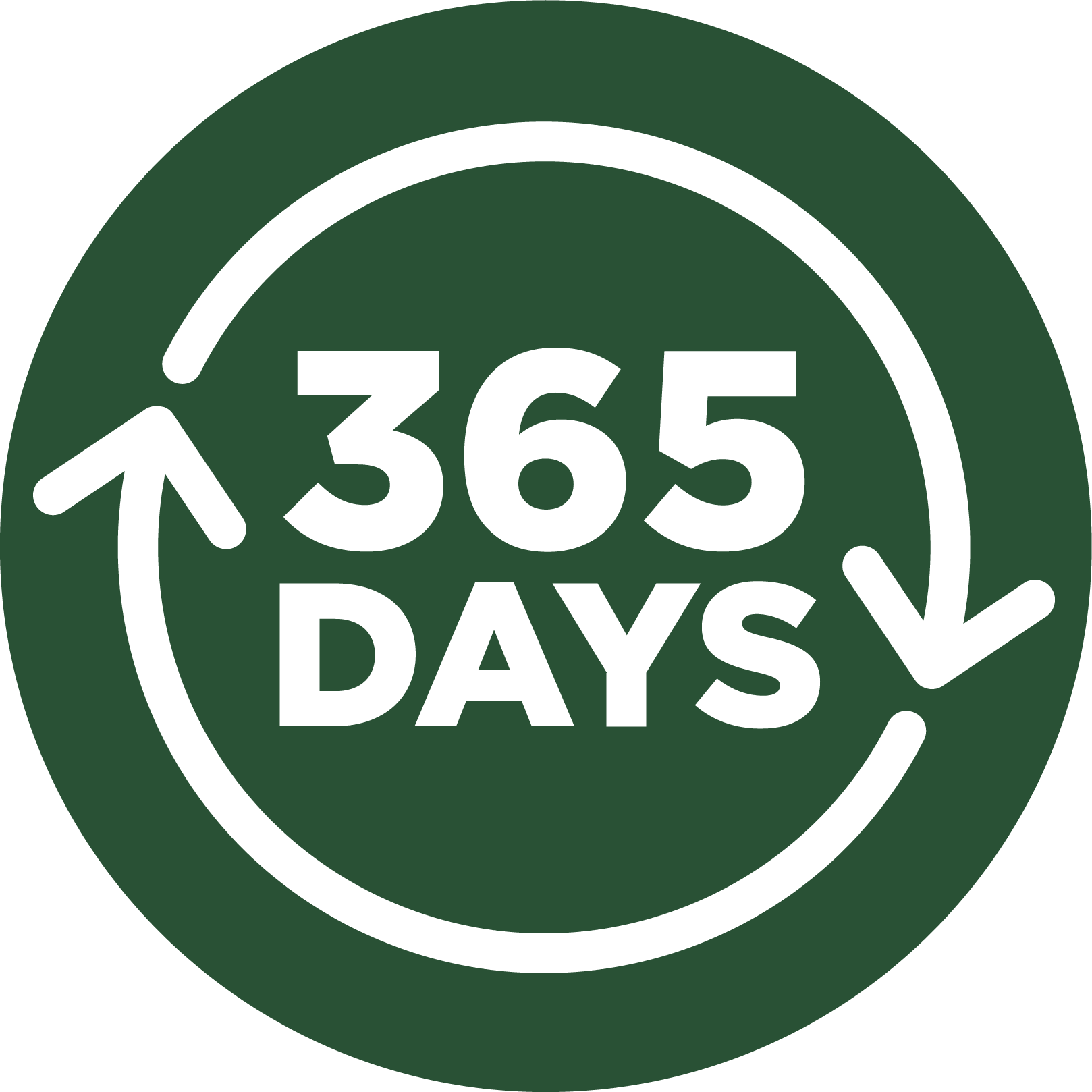 All Year Round
Product Highlights
Flip top lid for easy access cleaning
Product Specification:
SKU: 60051304
Tips & Advice:
See image illustration for simple how to build guide. A Philips screwdriver is required. 1. Attach 4 x roof supports to table base by inserting 4x4cm screws. 2. Place roof section on to supports and insert 4x4cm screws. 3. Connect the stem top and bottom joint using 4x4cm screws. 4. Attach 2 x base supports to the main stem using 1x8cm screw. 5. Attach 4 x leg supports to the stem using 4x4cm screws 6. Attach 4 x legs supports to base supports using 4x4cm screws. 7. Place built table head on to the stem pad and attach using 2 x washers and wing nuts.
Locate bird tables near cover so that they're easily accessible, but not too close if there is a risk of predators. With food resources scarce now, it is essential to feed garden birds all year round. Put out food at the start of the day to ensure that birds can replace the energy they have lost overnight. Locate feeders near cover, so that the birds have a safe place to retreat to that is away from predators. Always provide fresh, clean water.
Always ensure wild birds have plenty of fresh, clean water for drinking and bathing. Clean feeding and drinking areas regularly with a mild disinfectant. Keep food fresh and dry, removing any wet food to prevent the spread of bacteria and diseases. Keep packaging away from children to avoid suffocation. Store food in a cool dry place away from pets or pests. Best used within 3 months of opening. Bird food is not suitable for human consumption and bird food may contain nuts.
Find A Stockist
Search by town, city or postcode
Sorry, we couldnt find any stockists near that location.
Find A Stockist
Your closest stockist is:
There are stockists located near your location