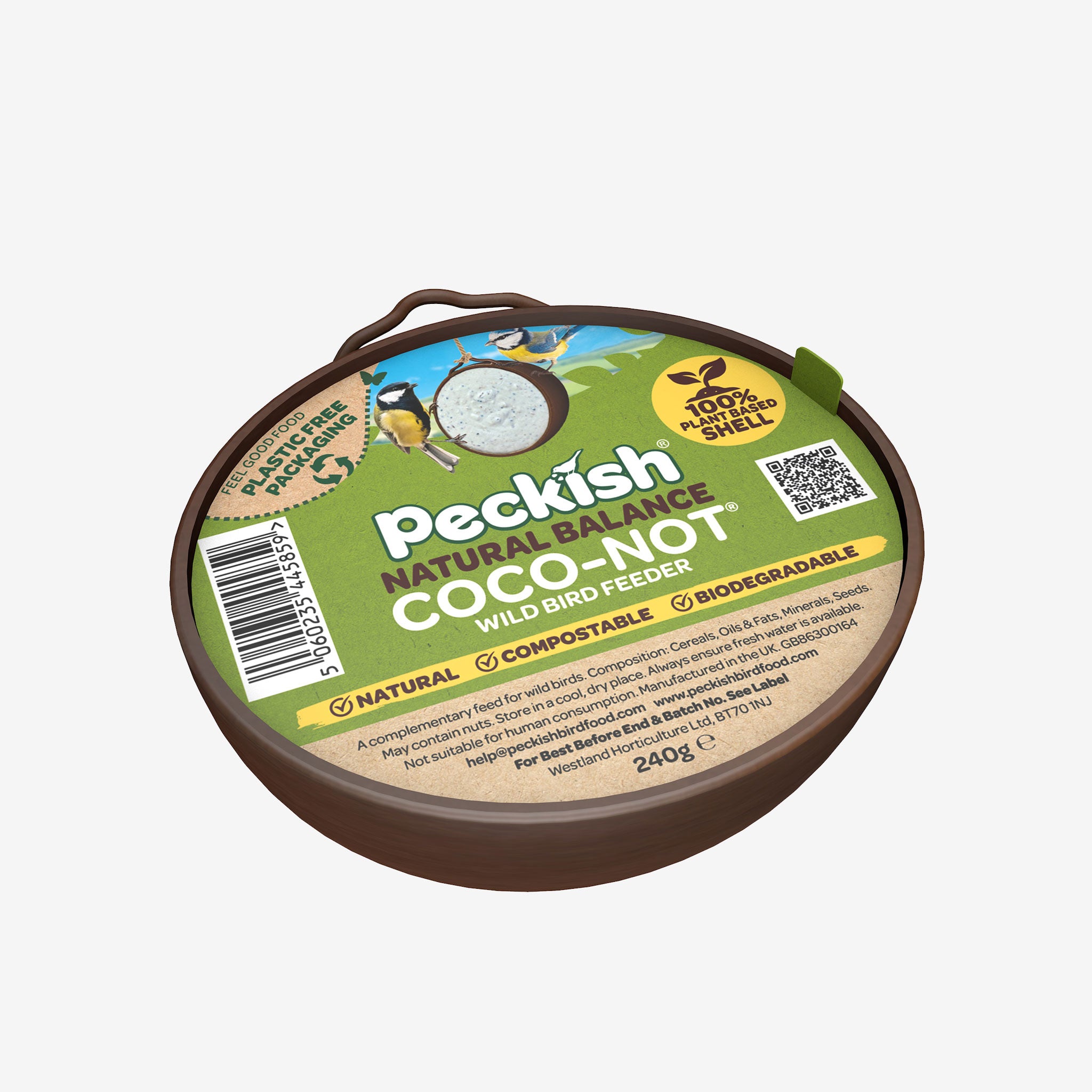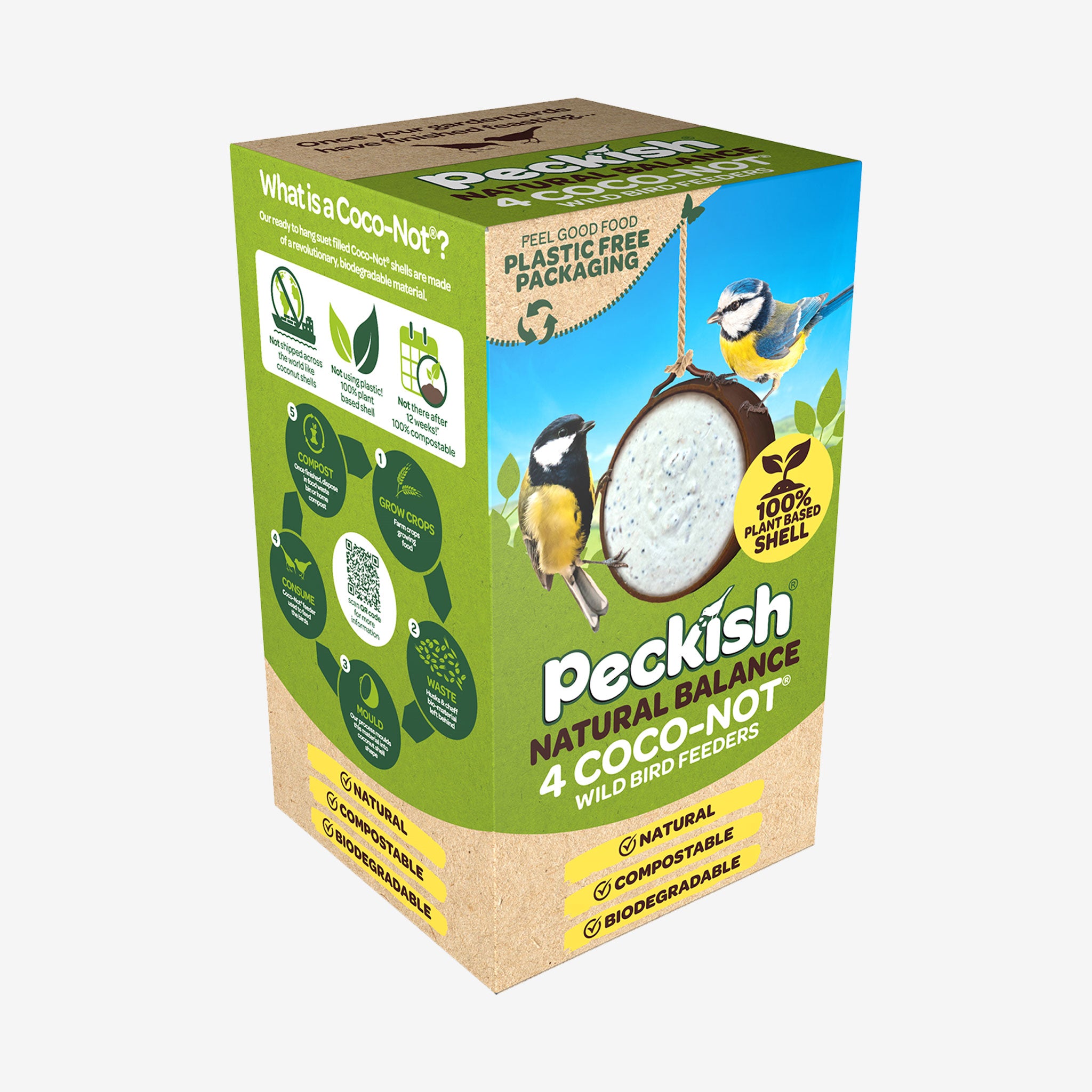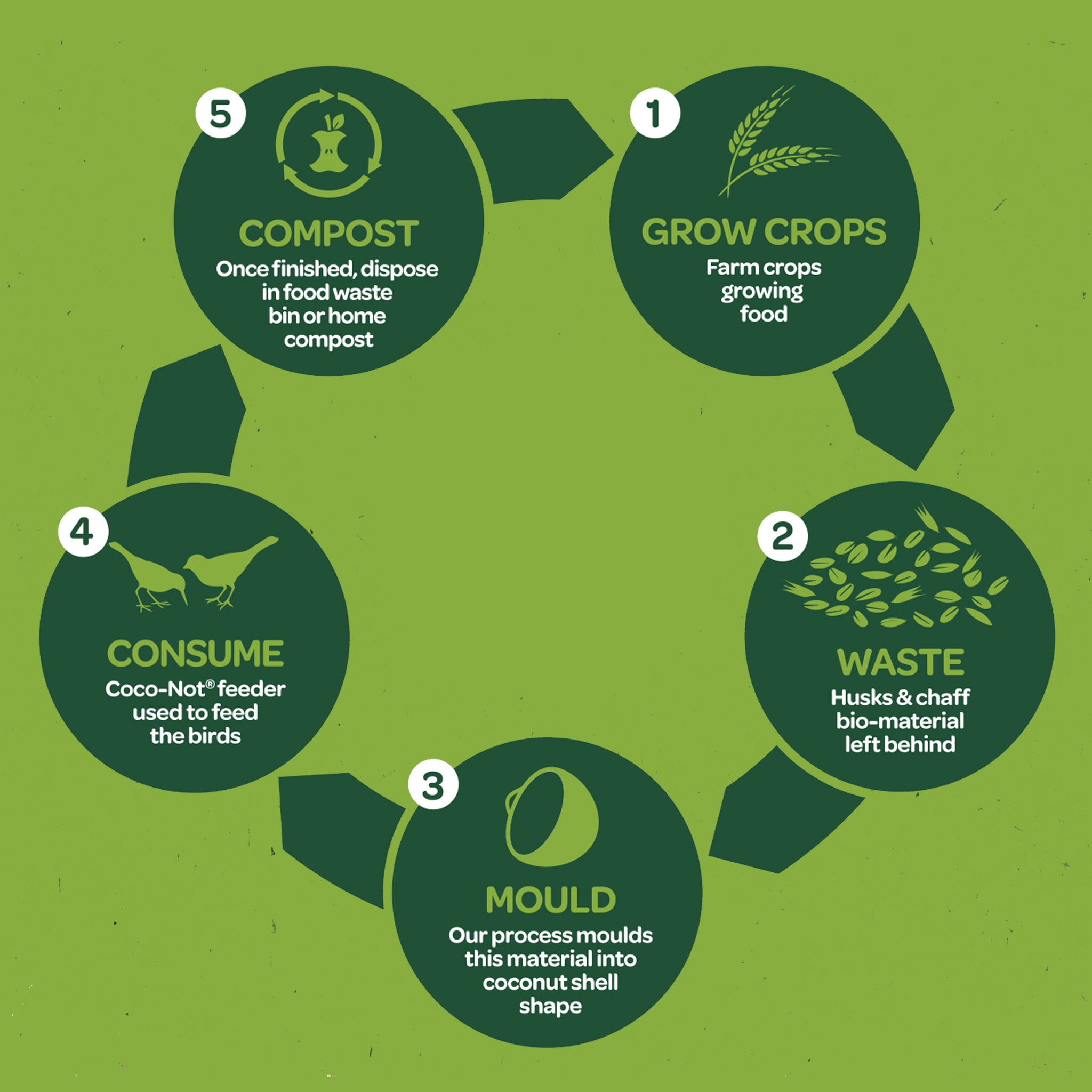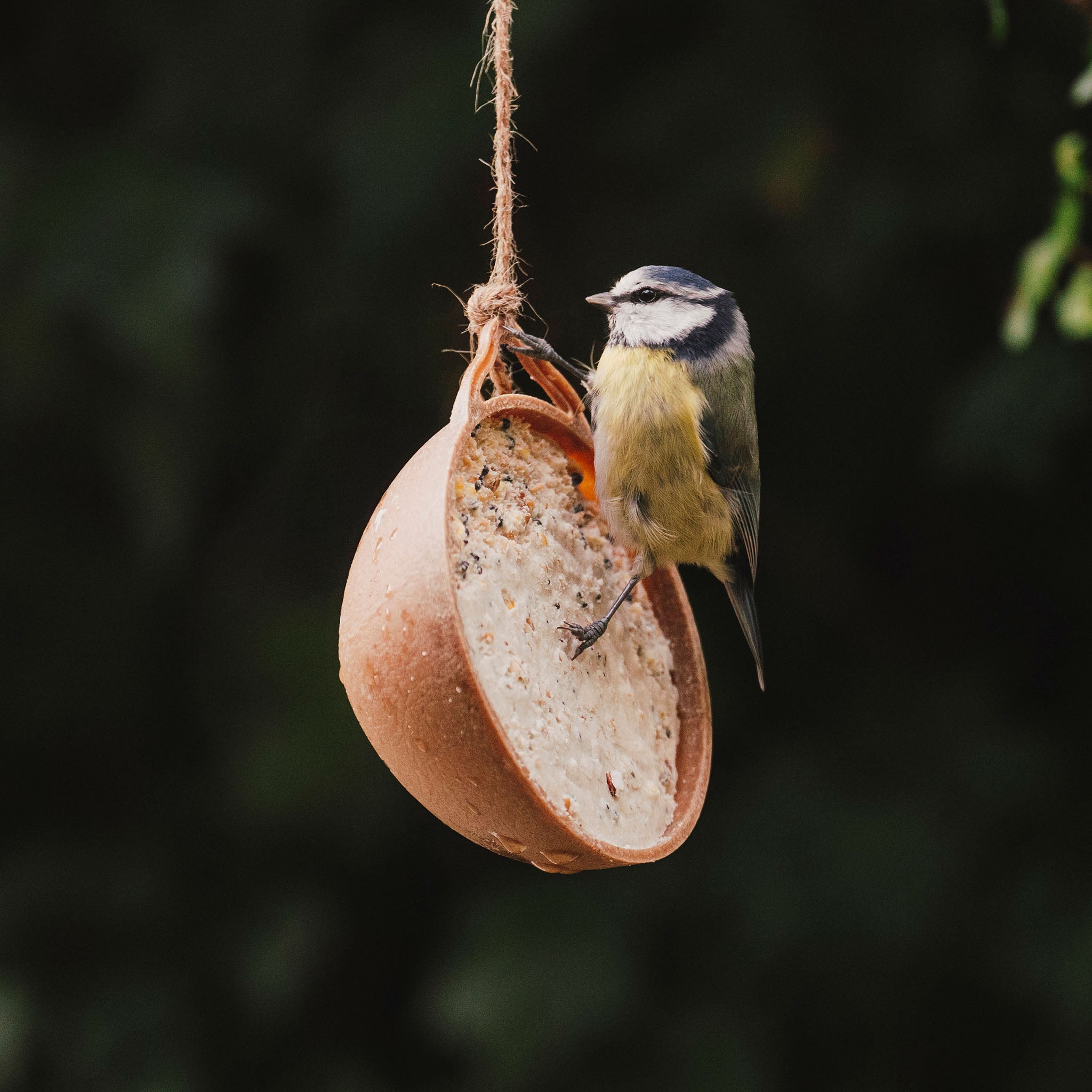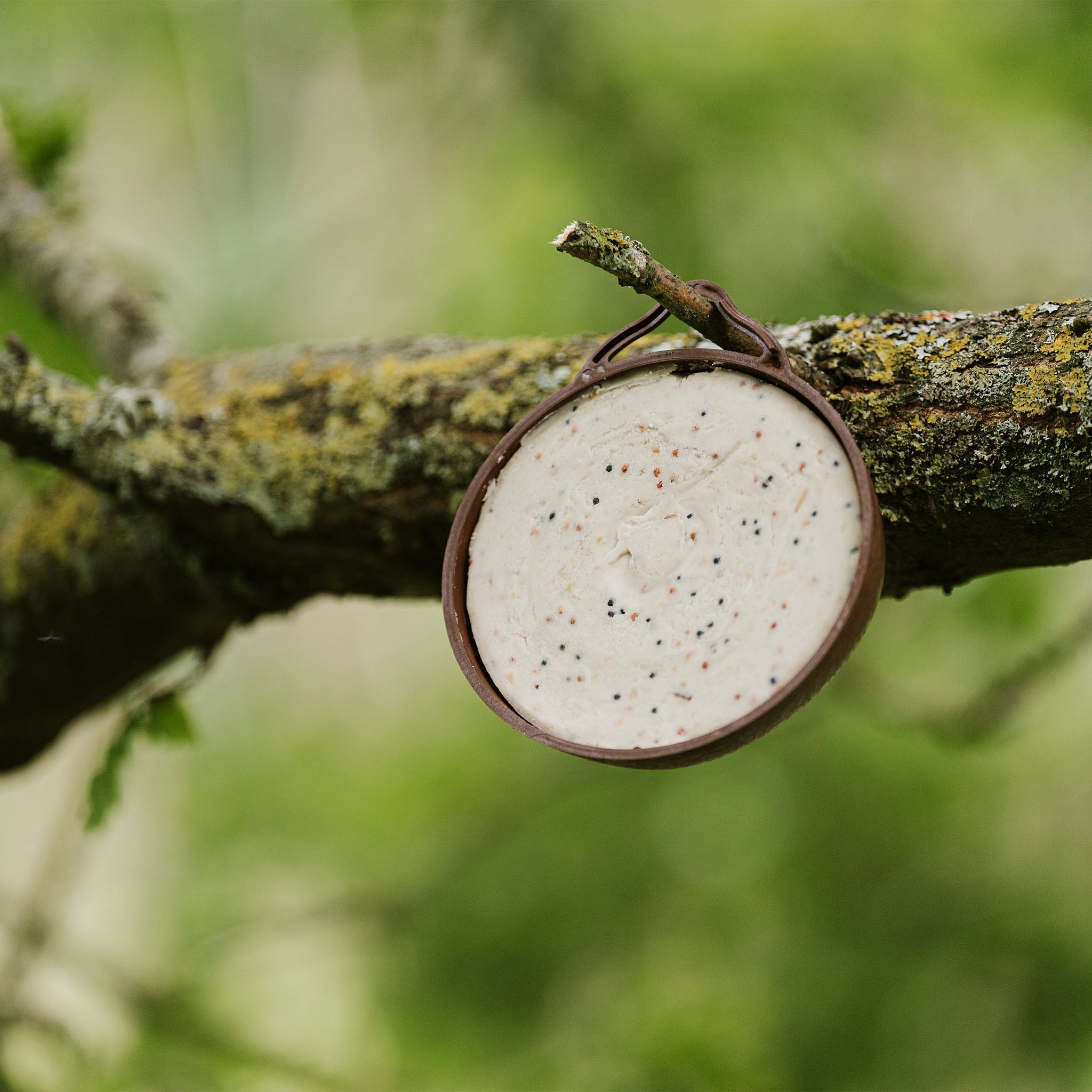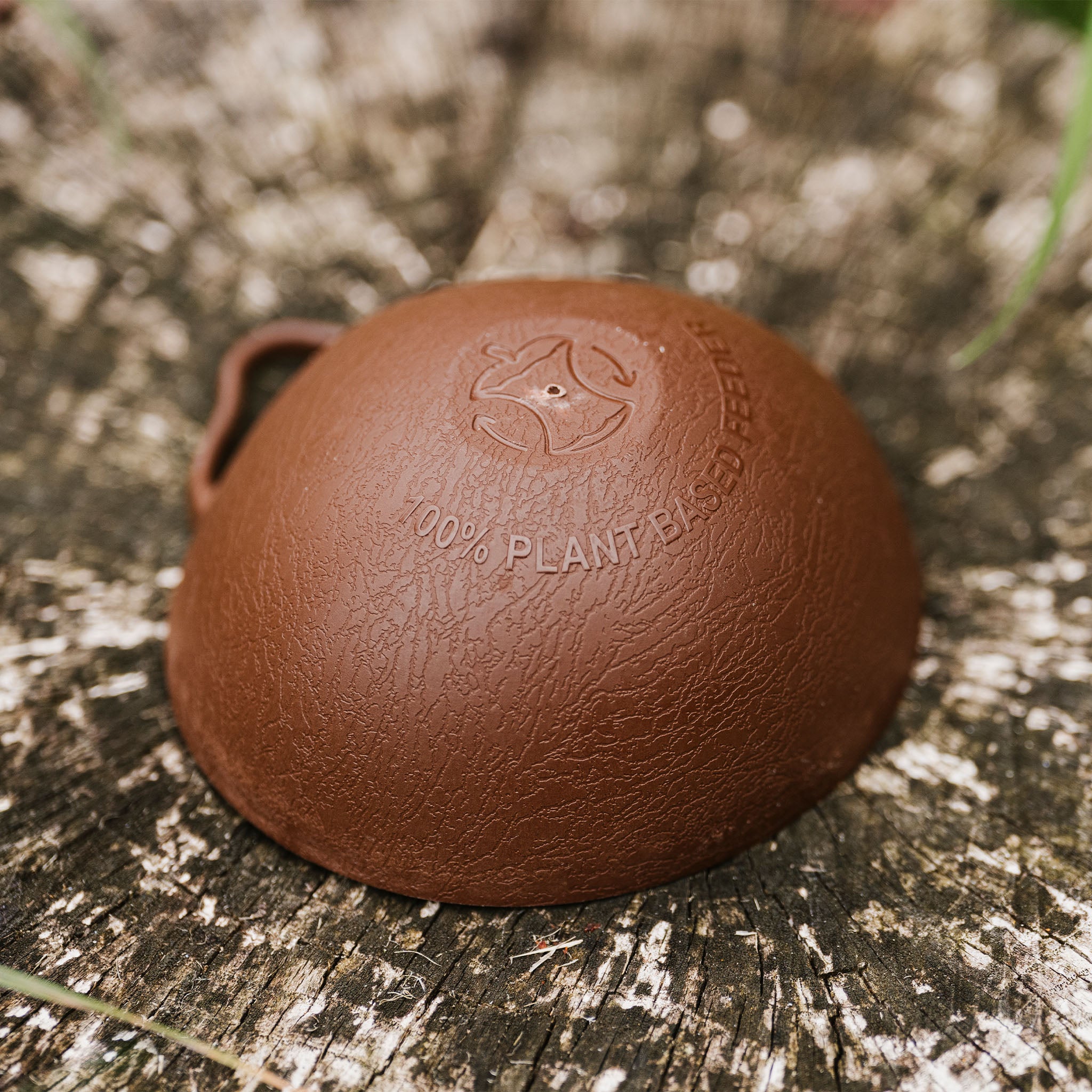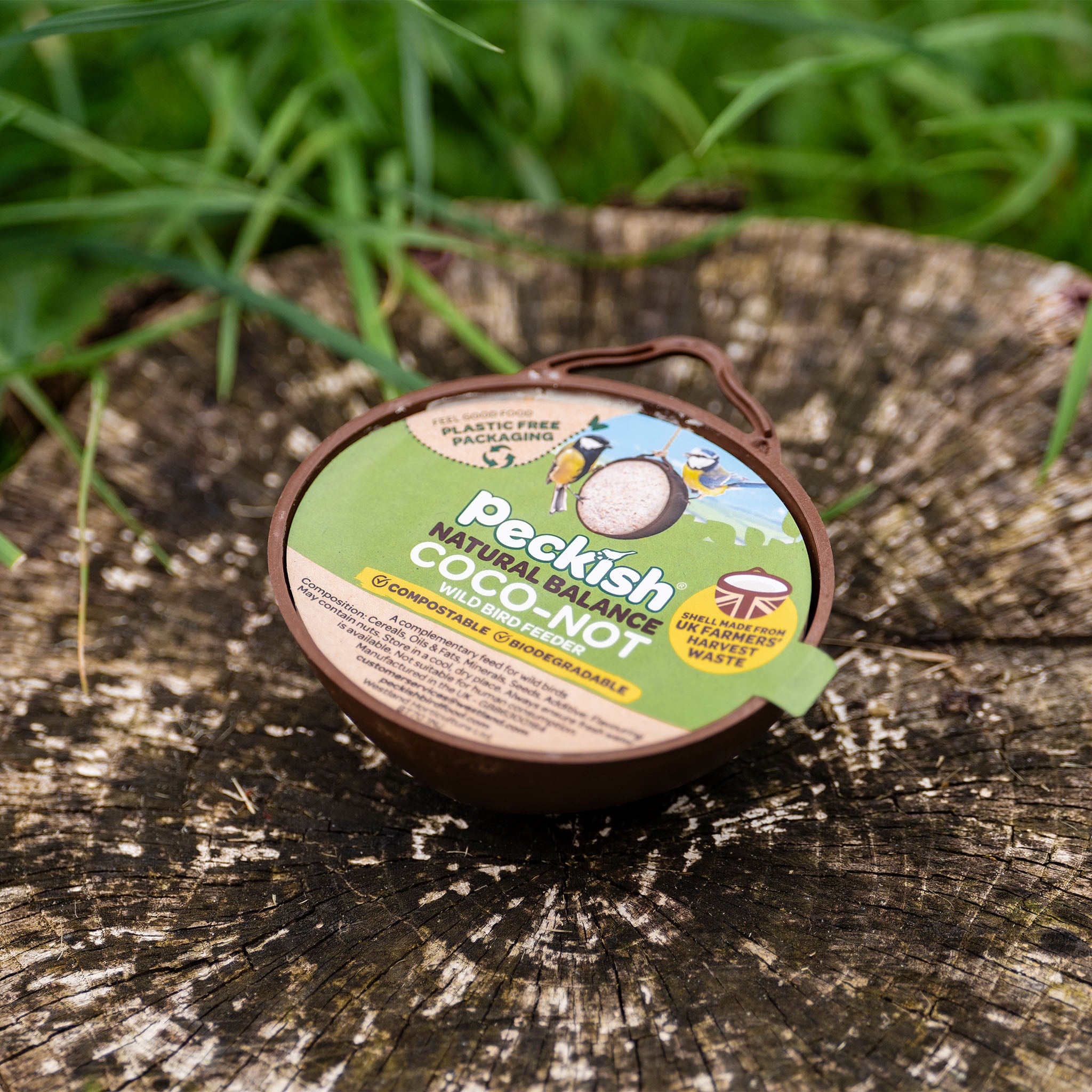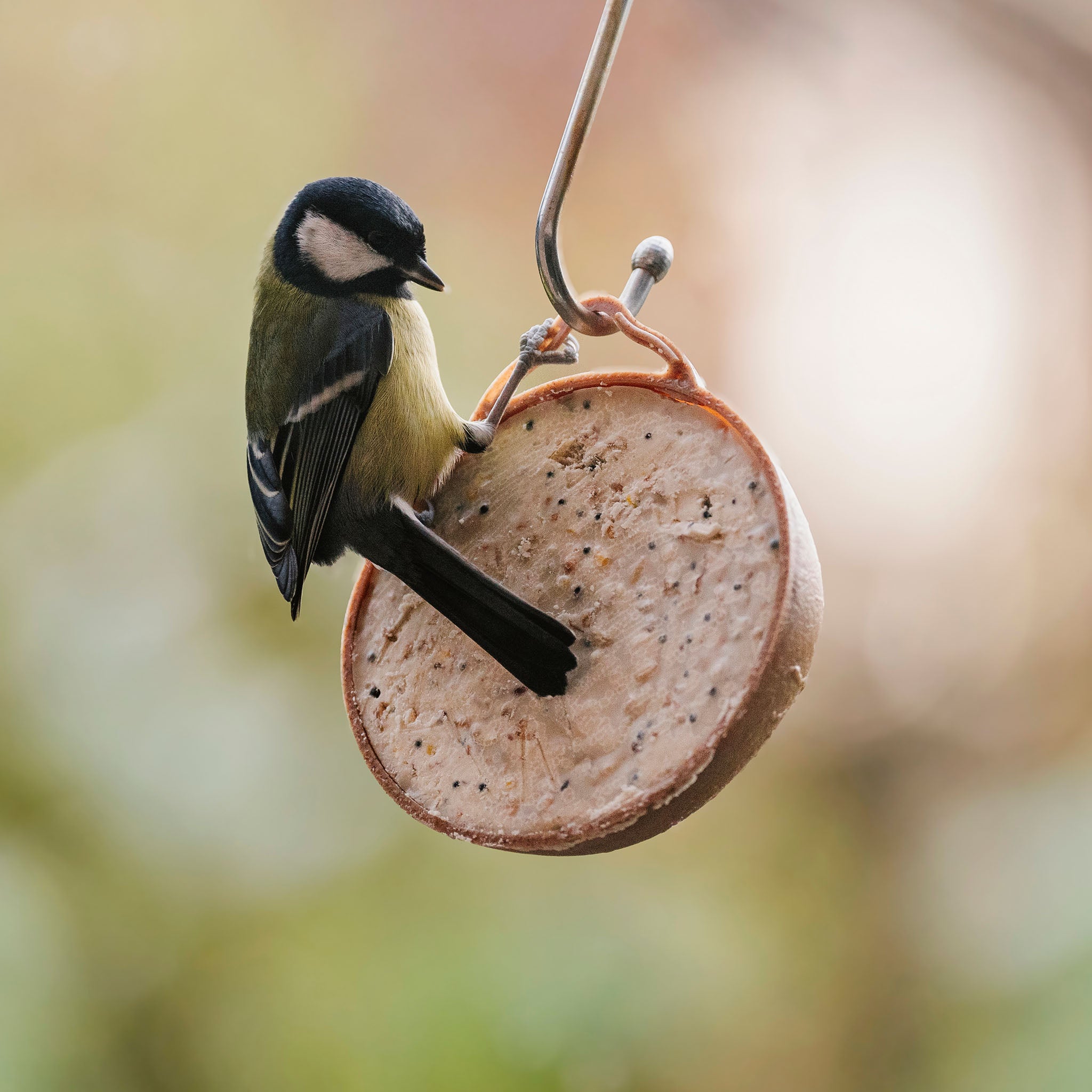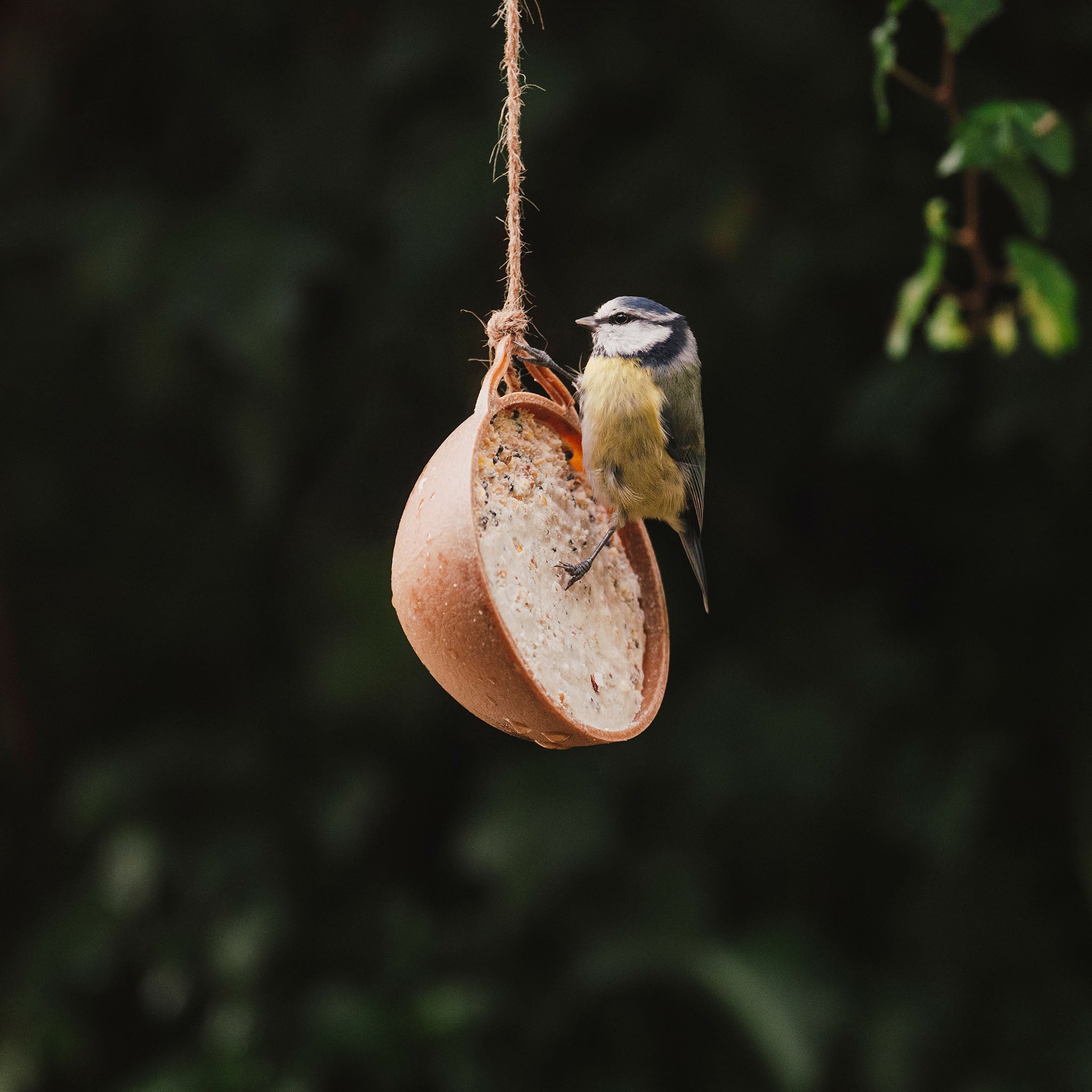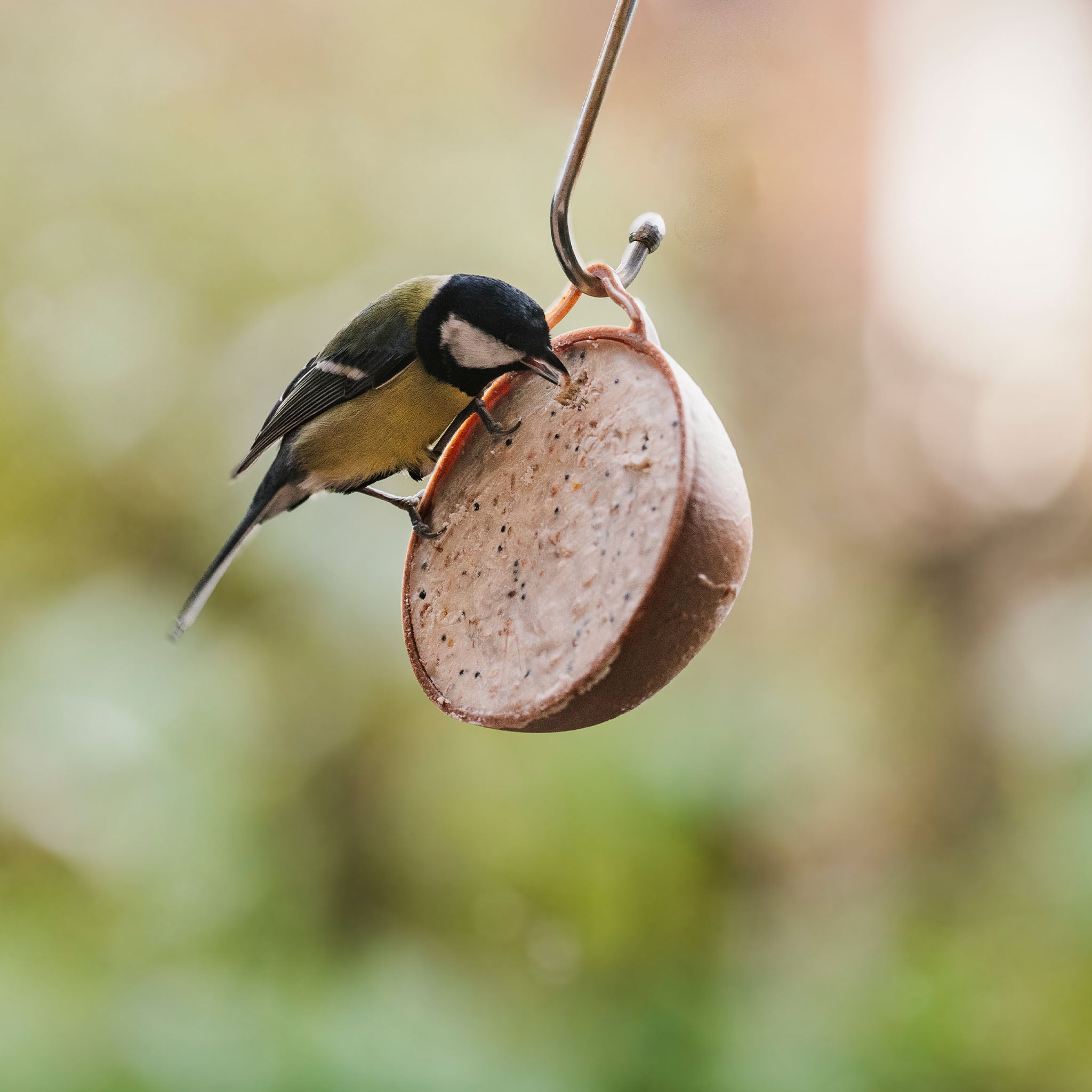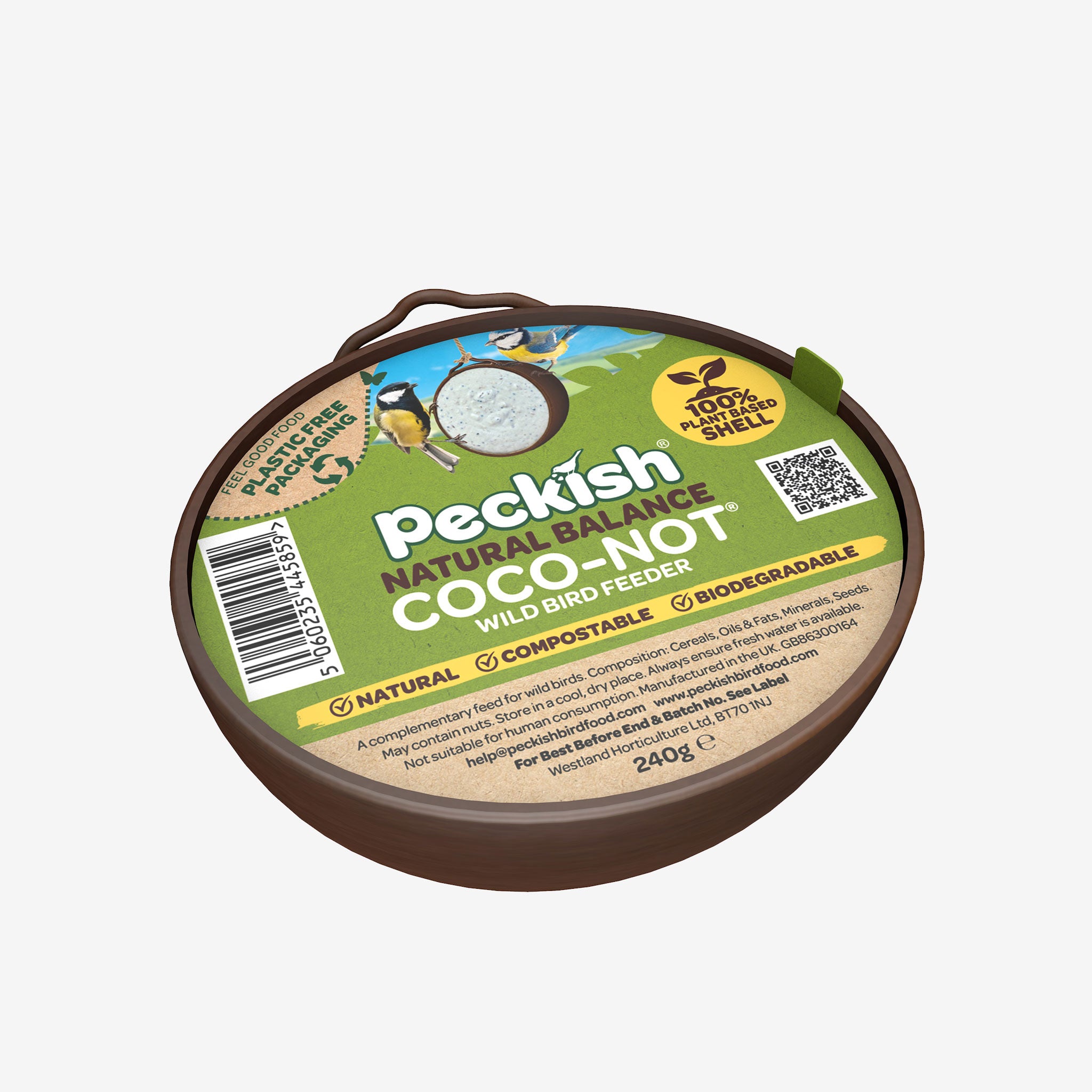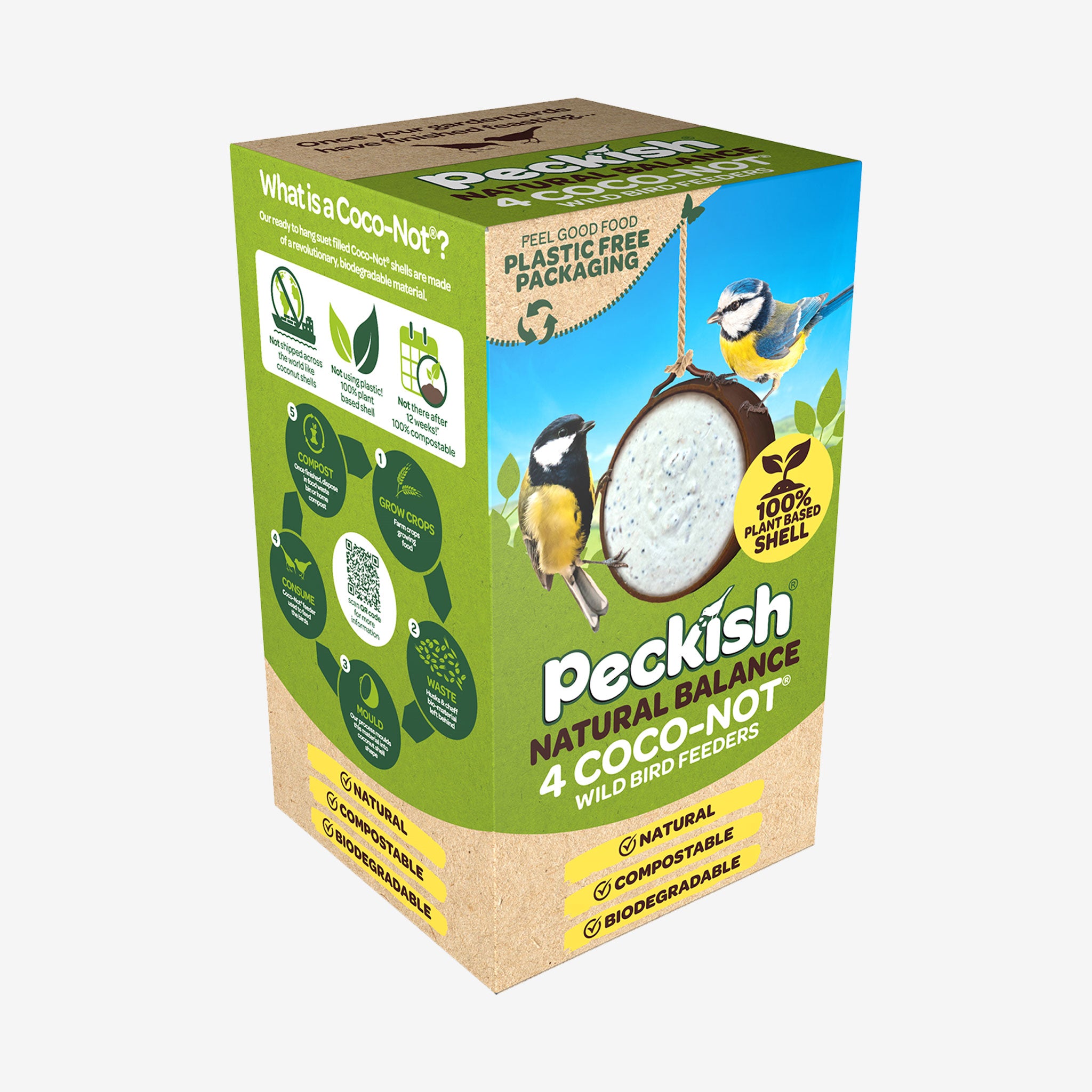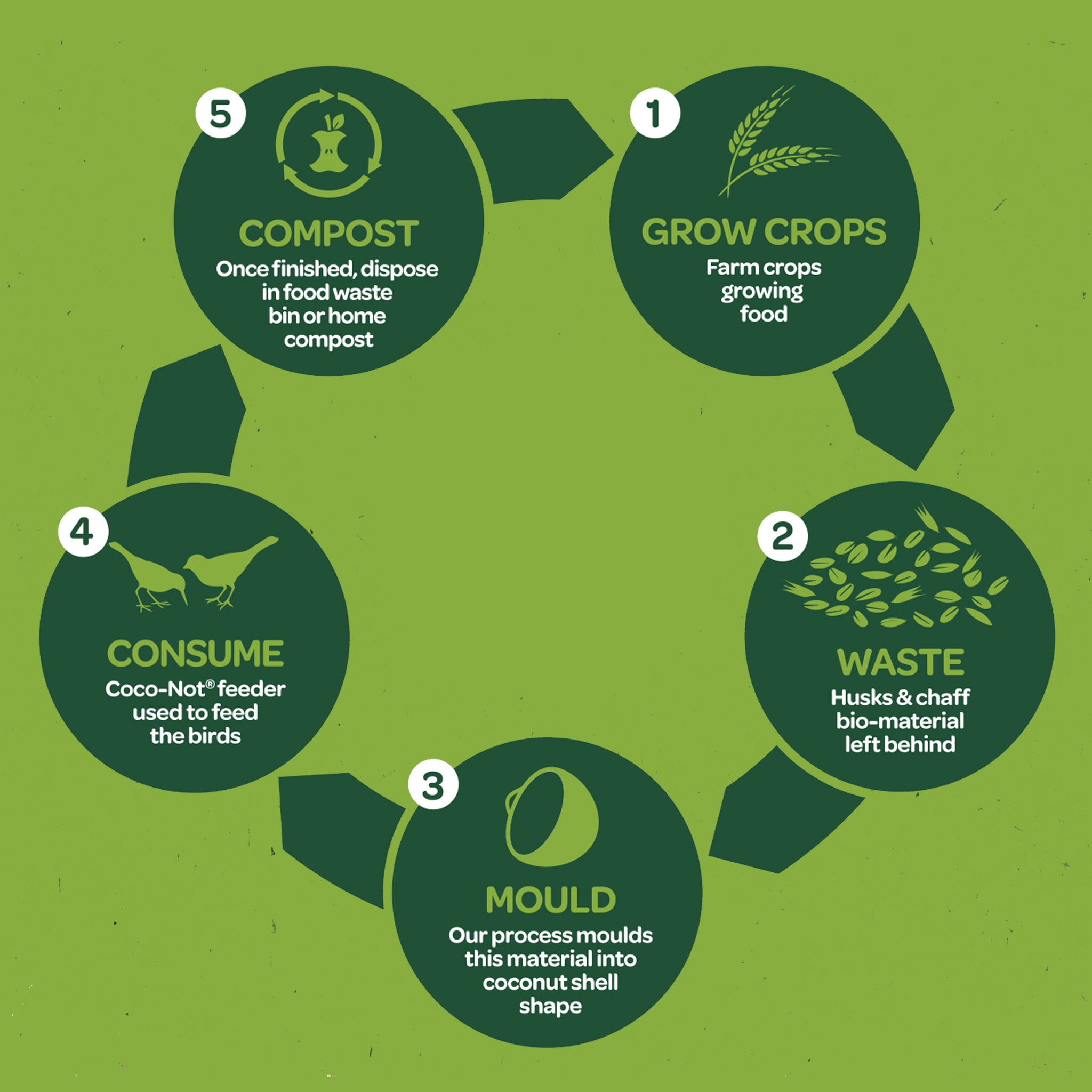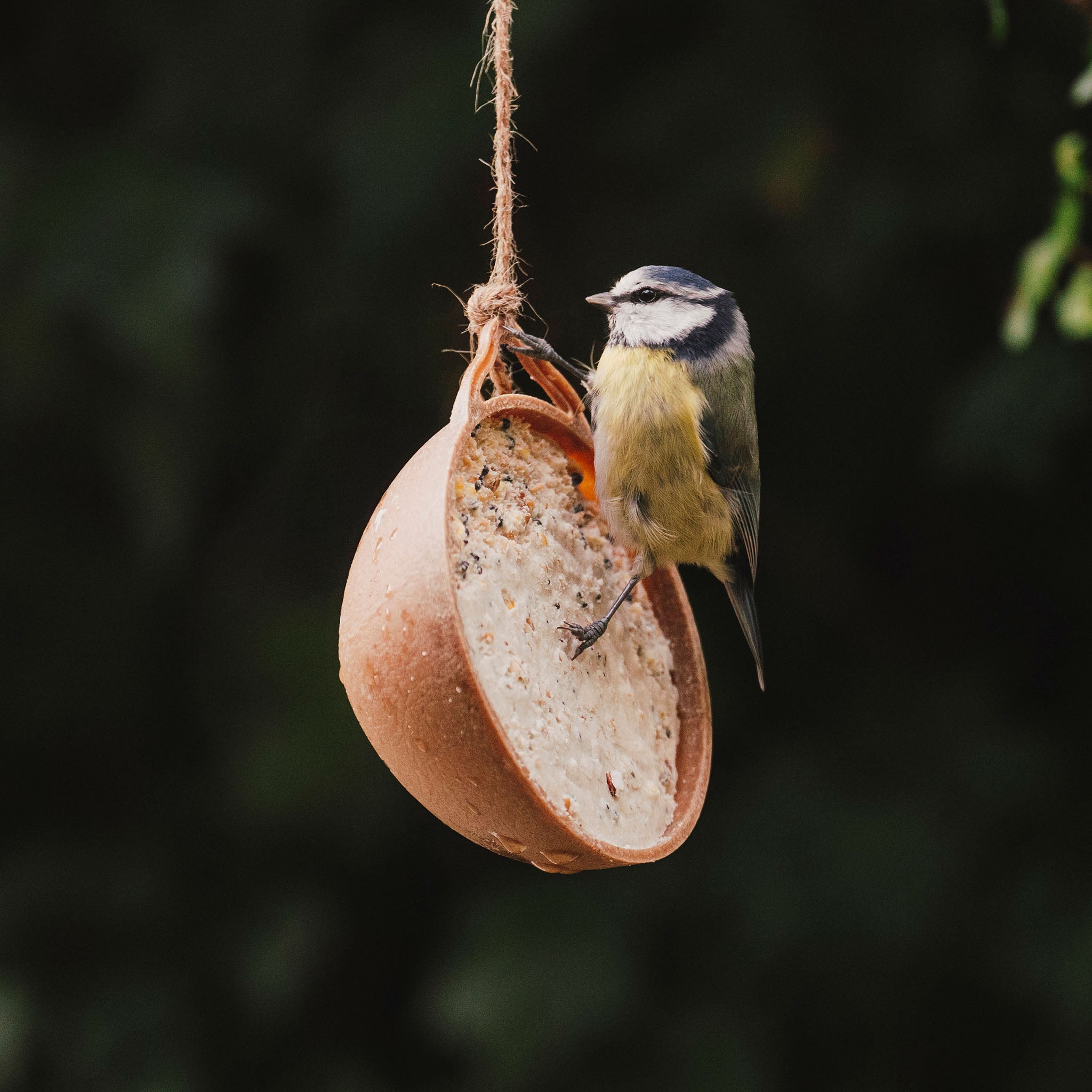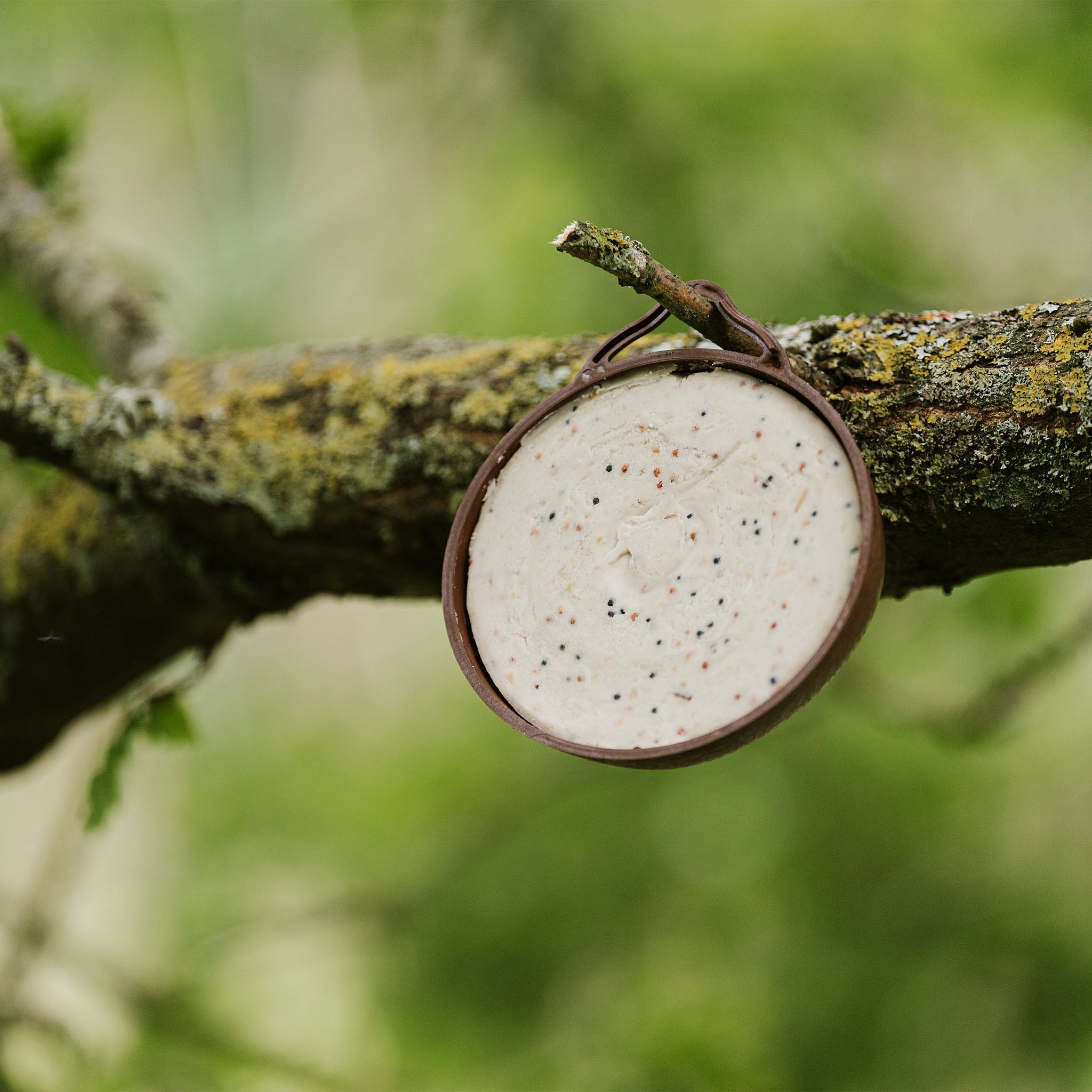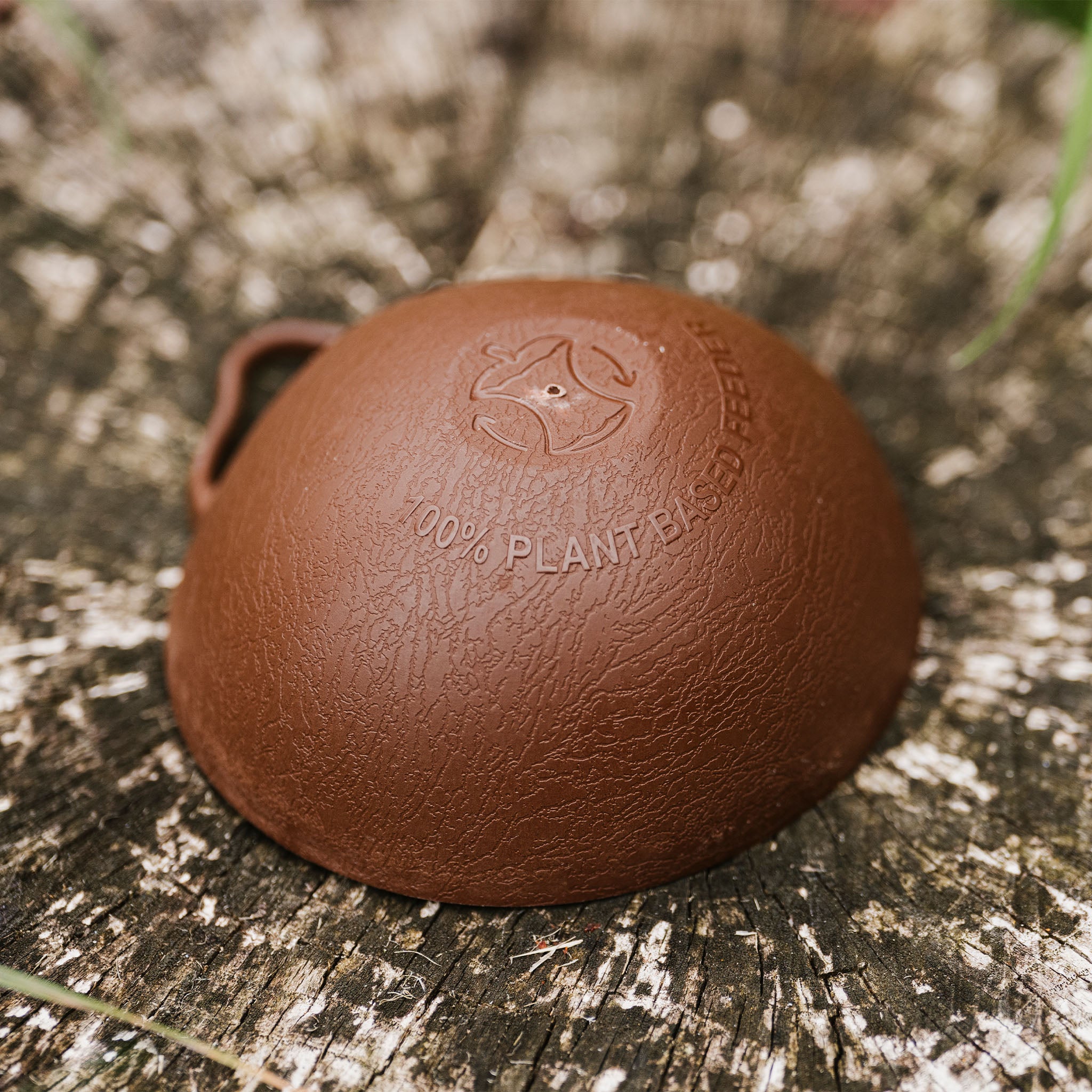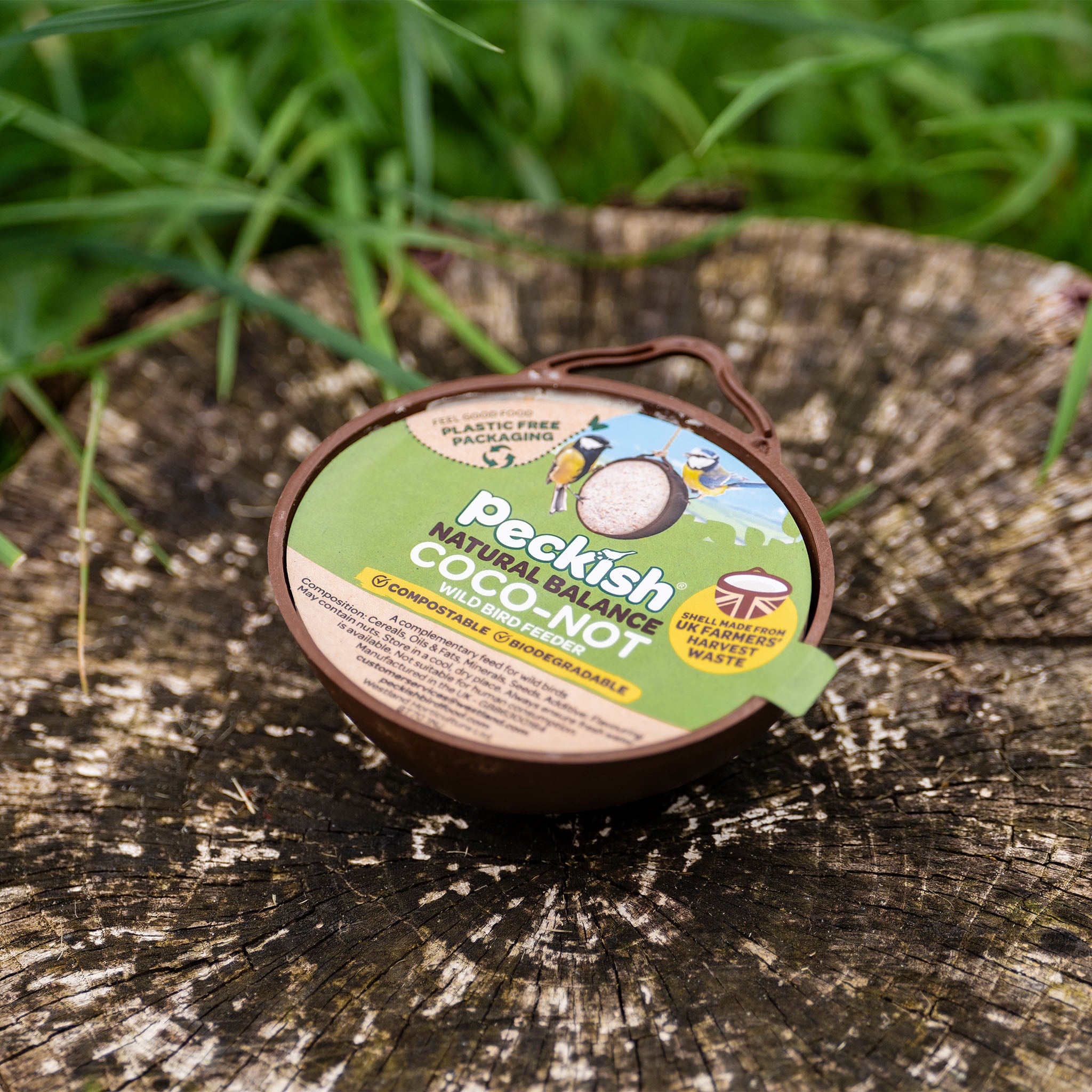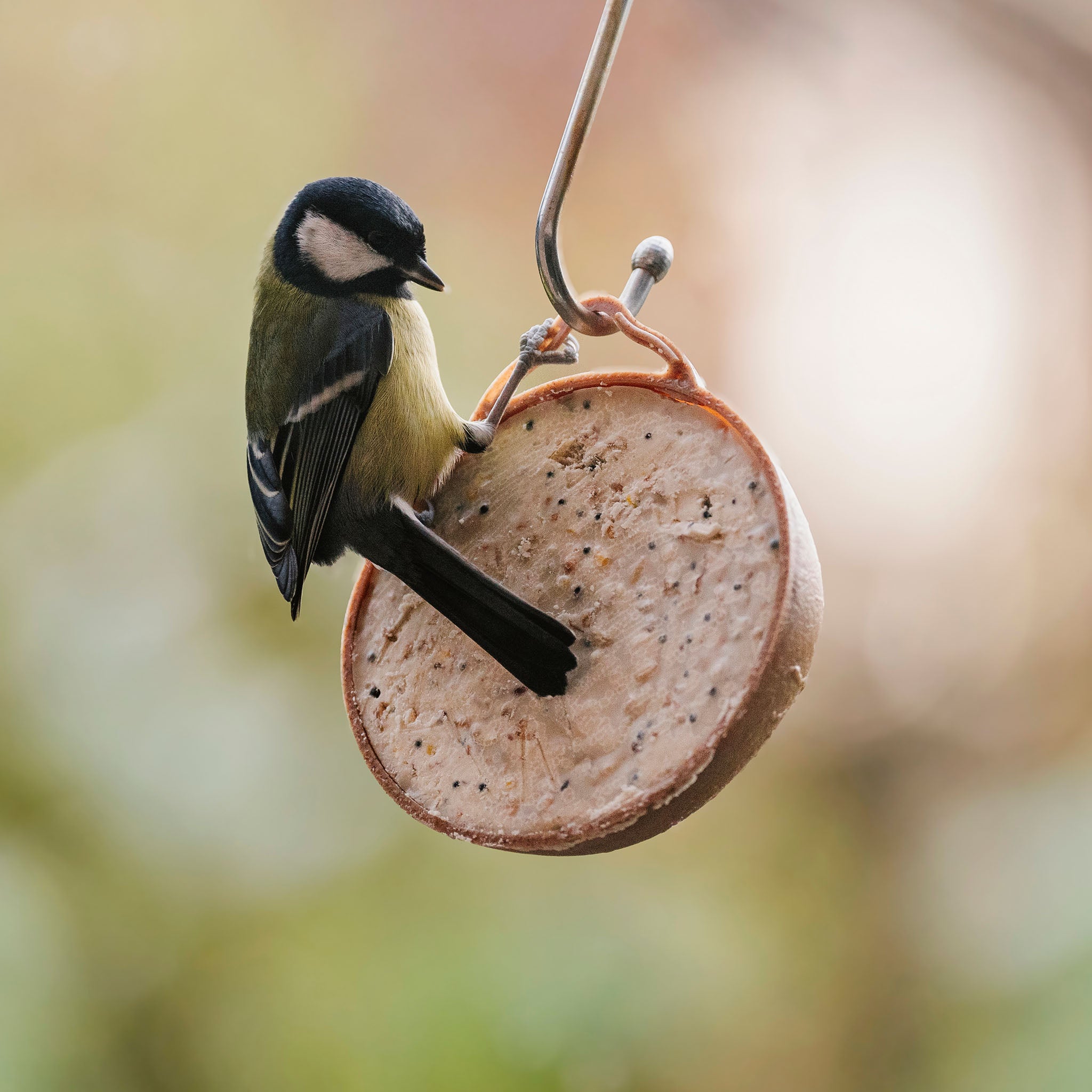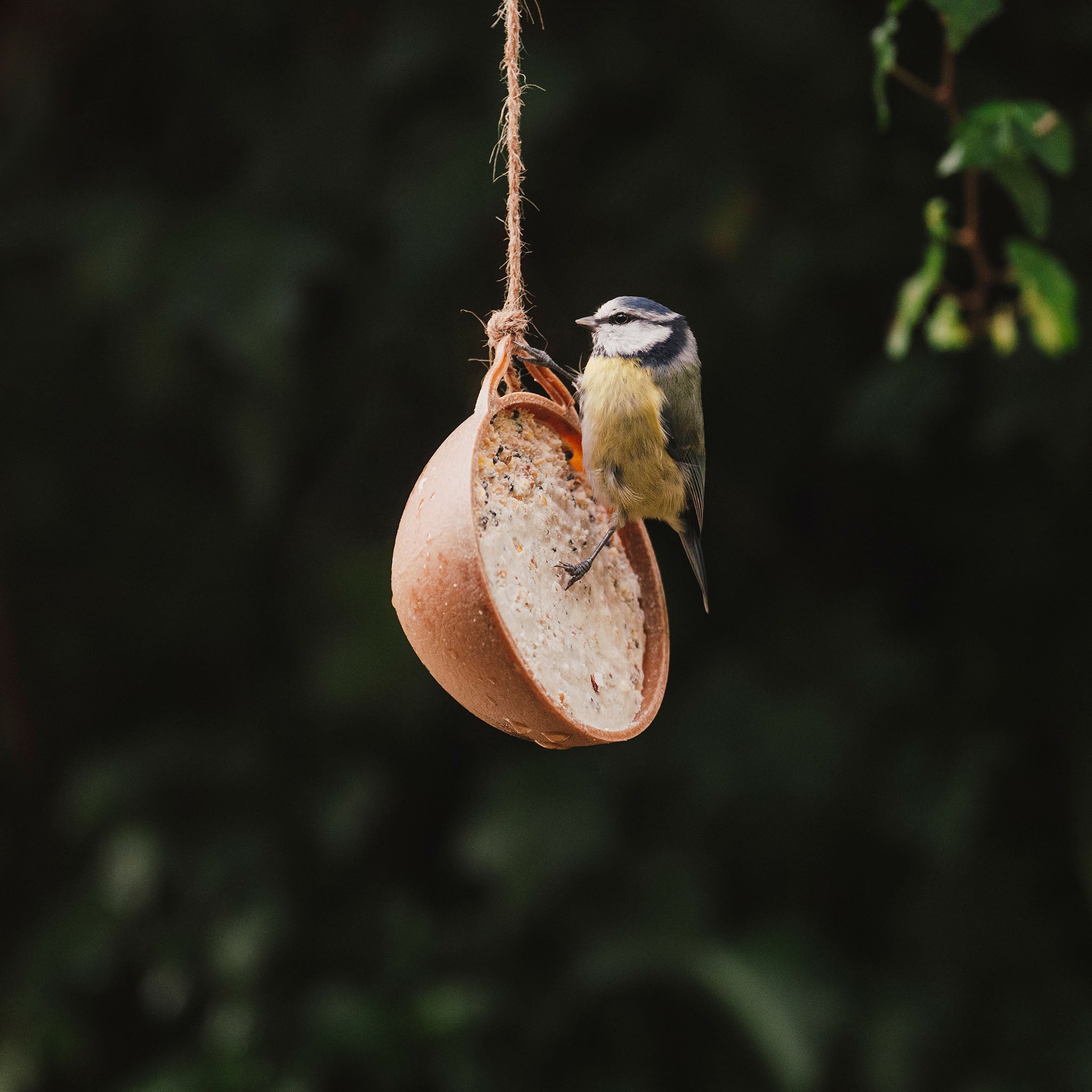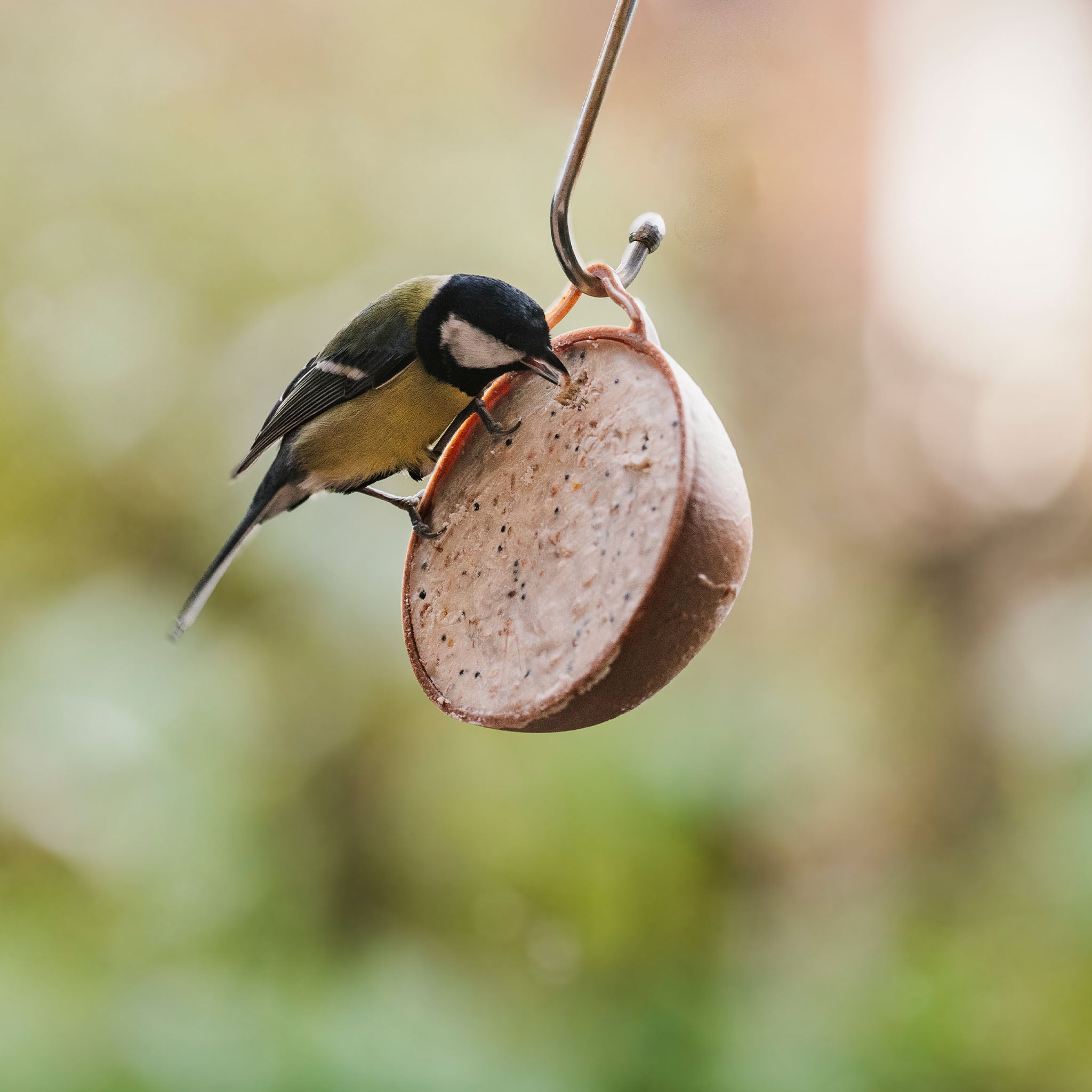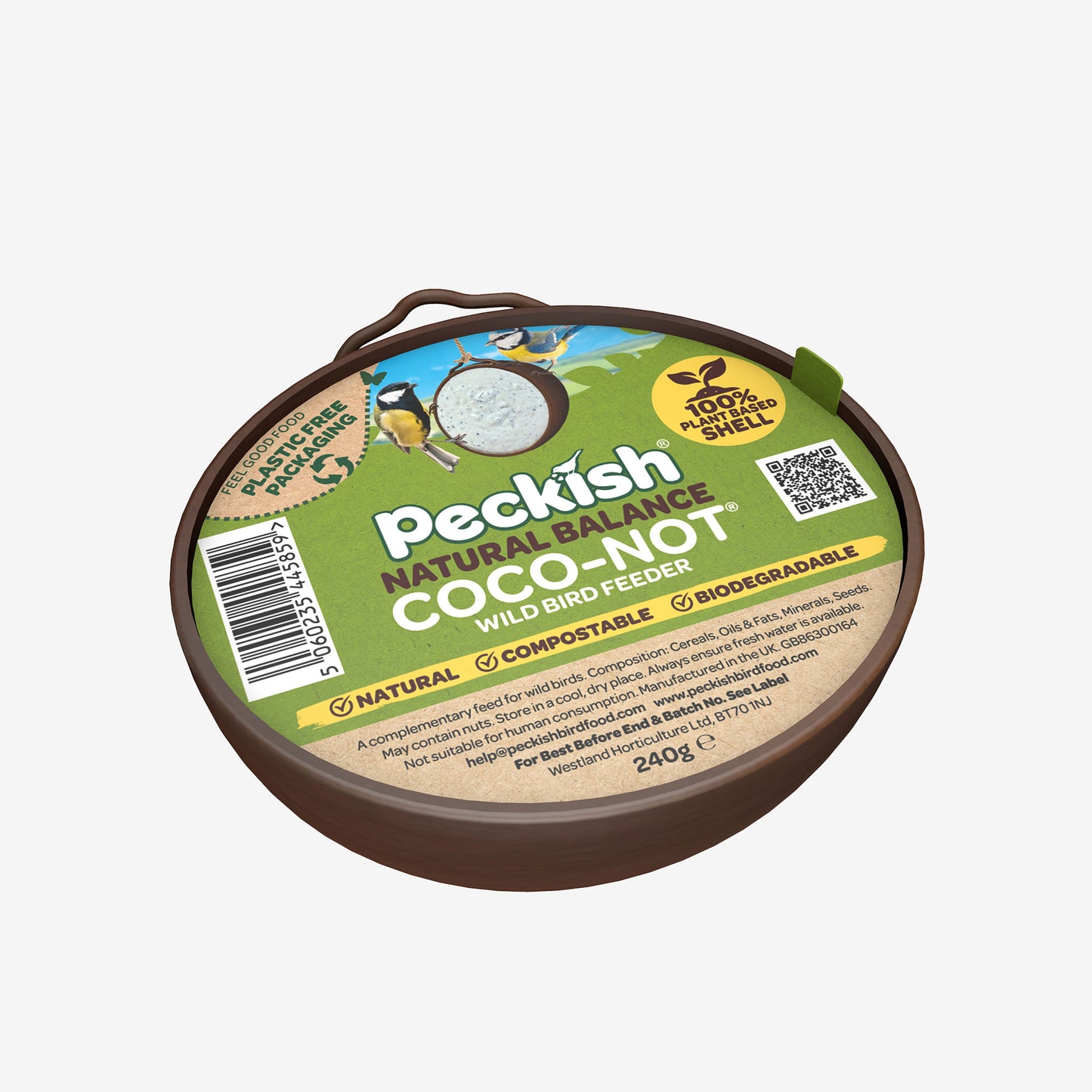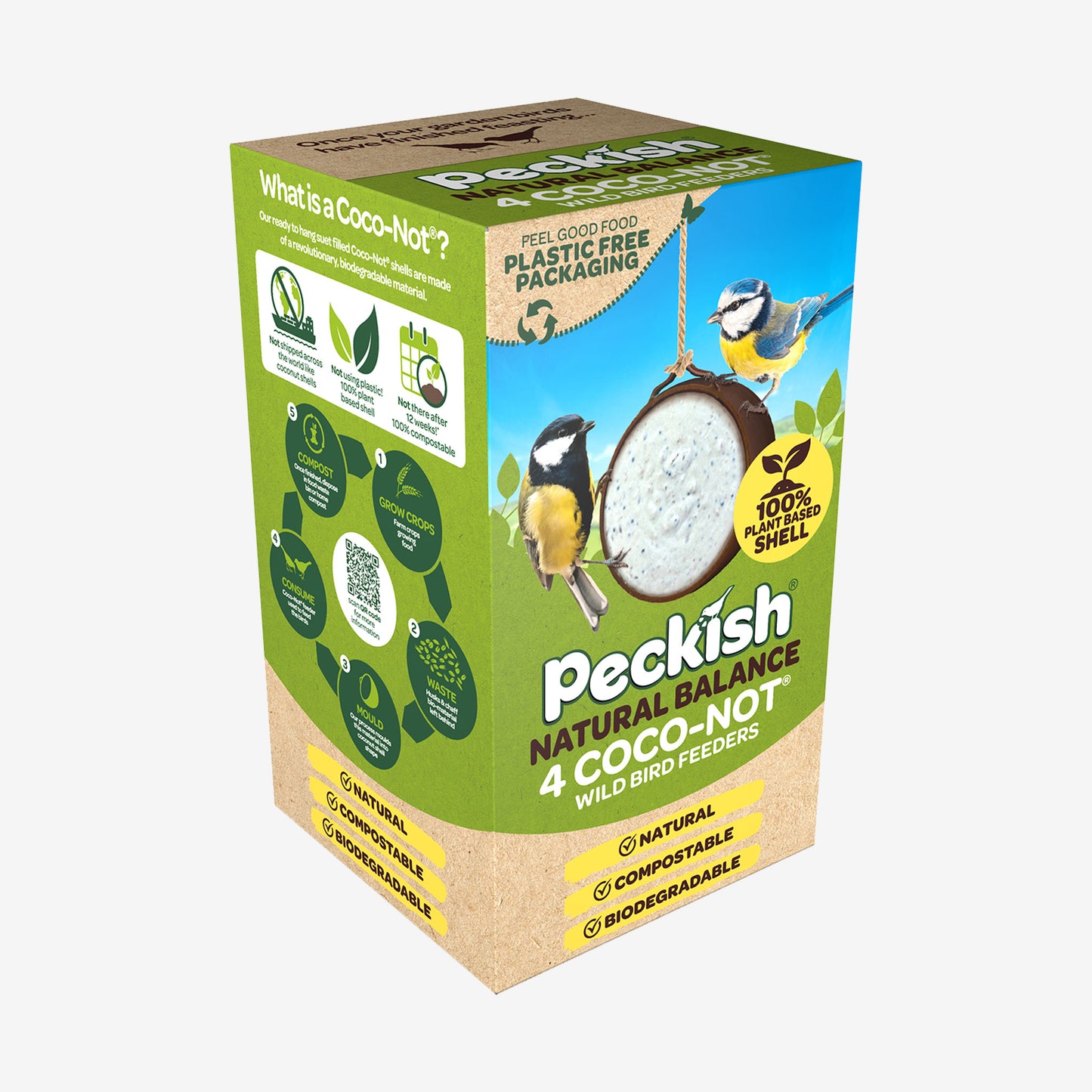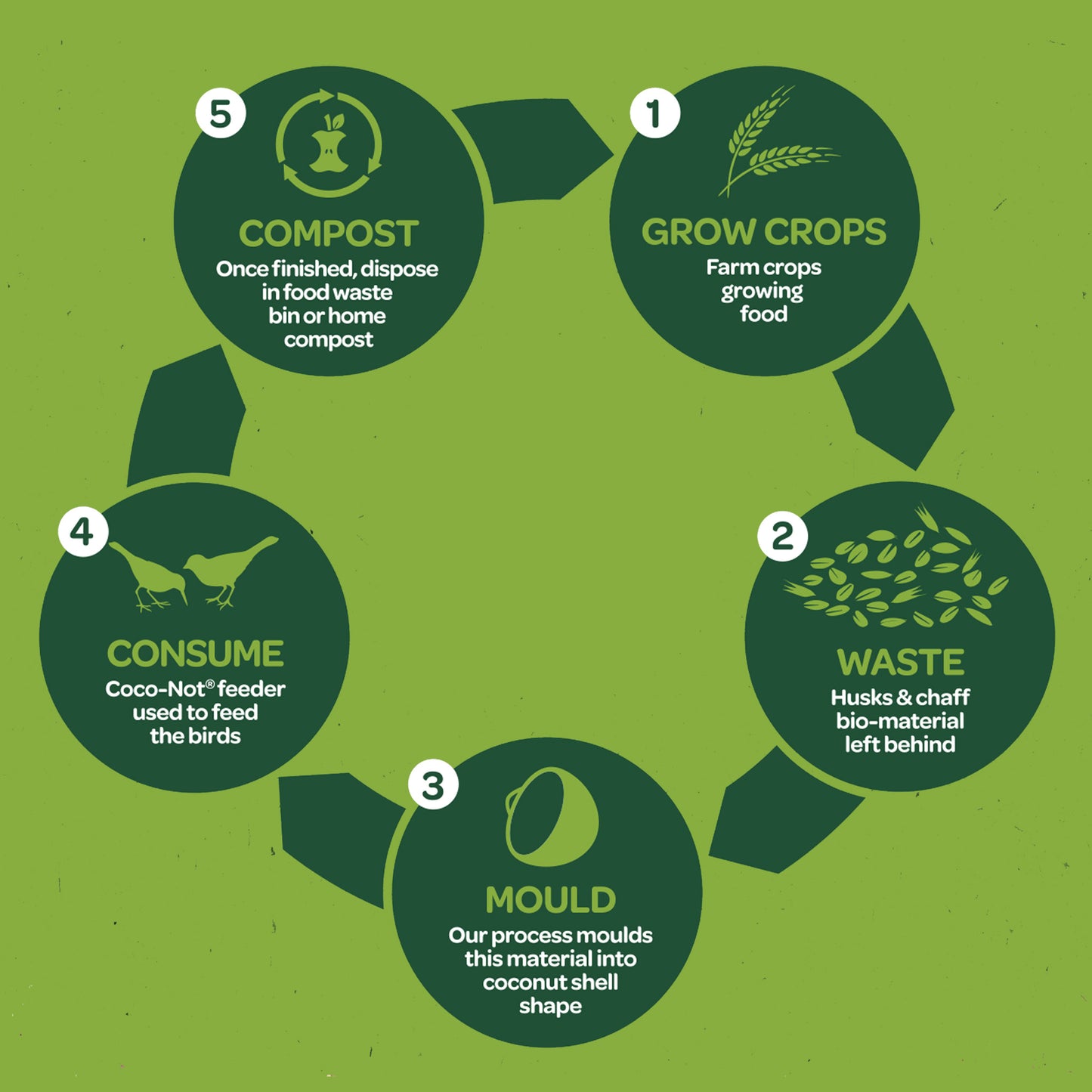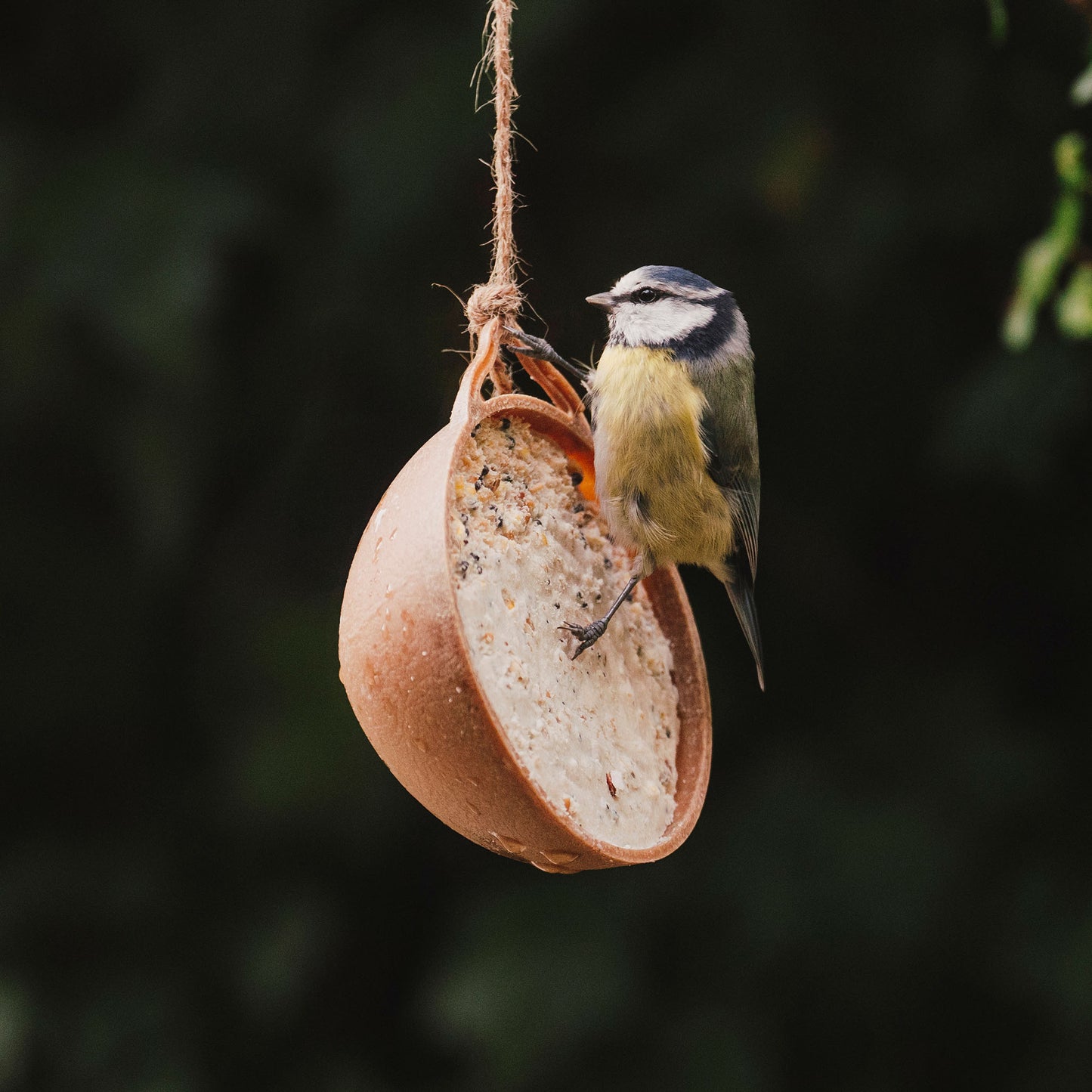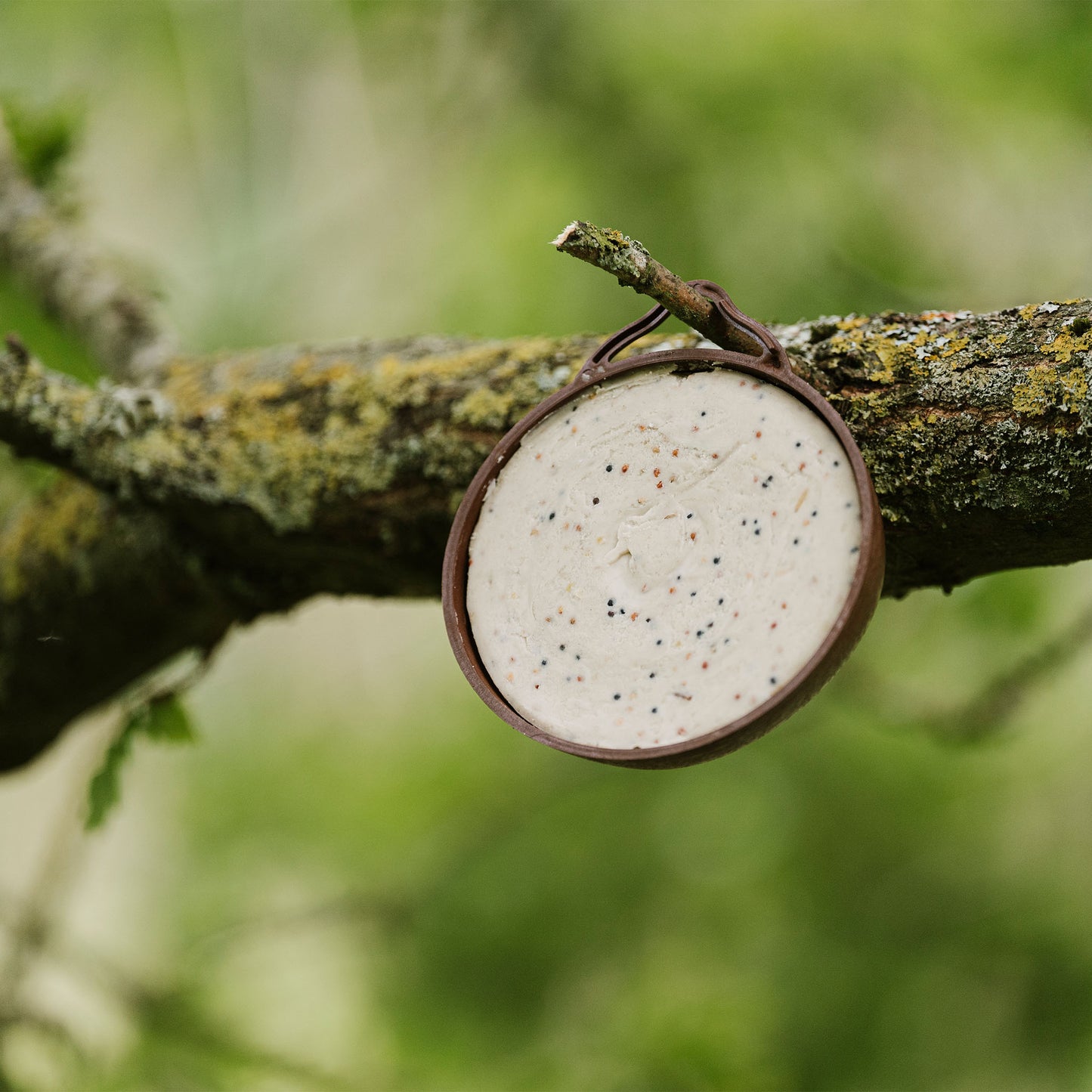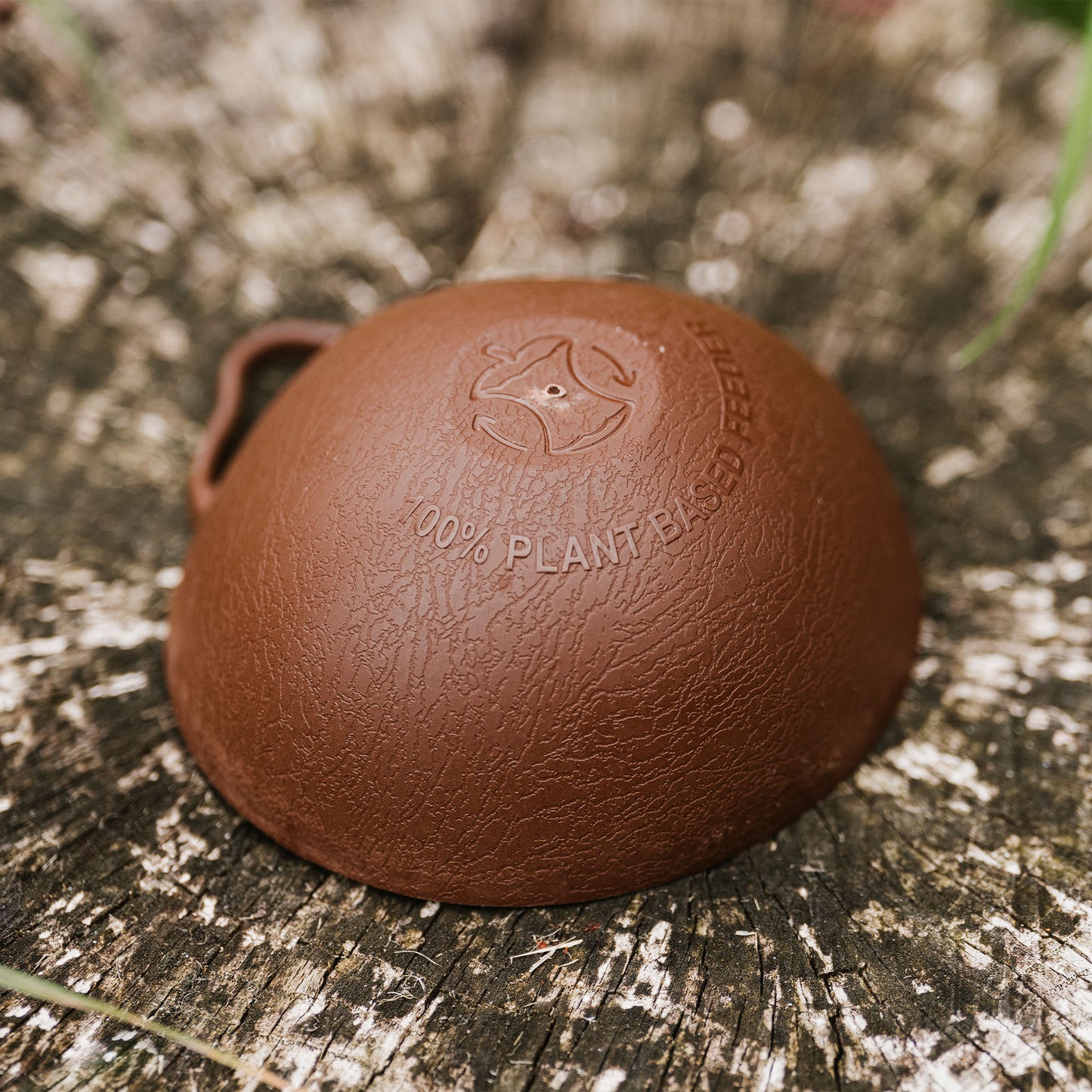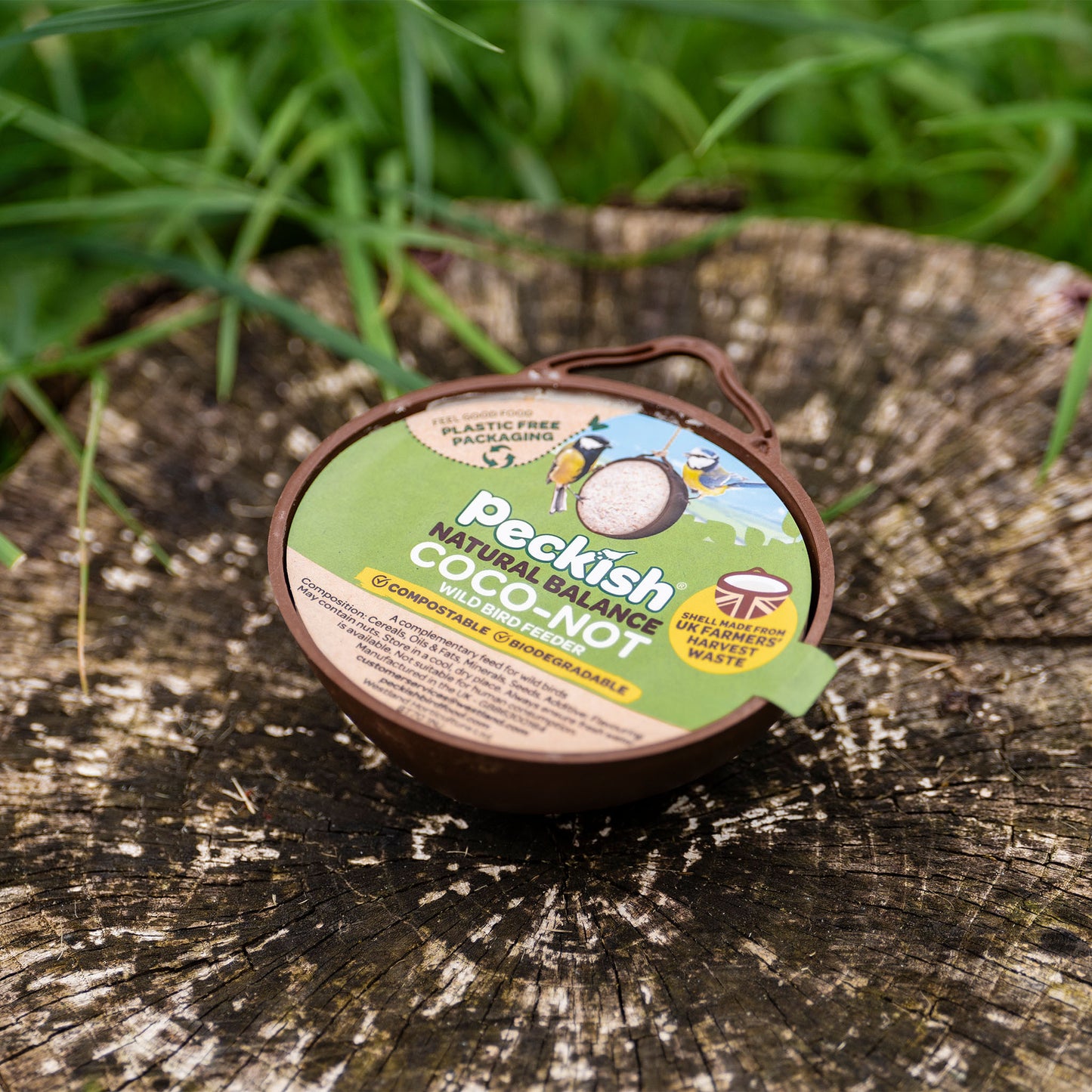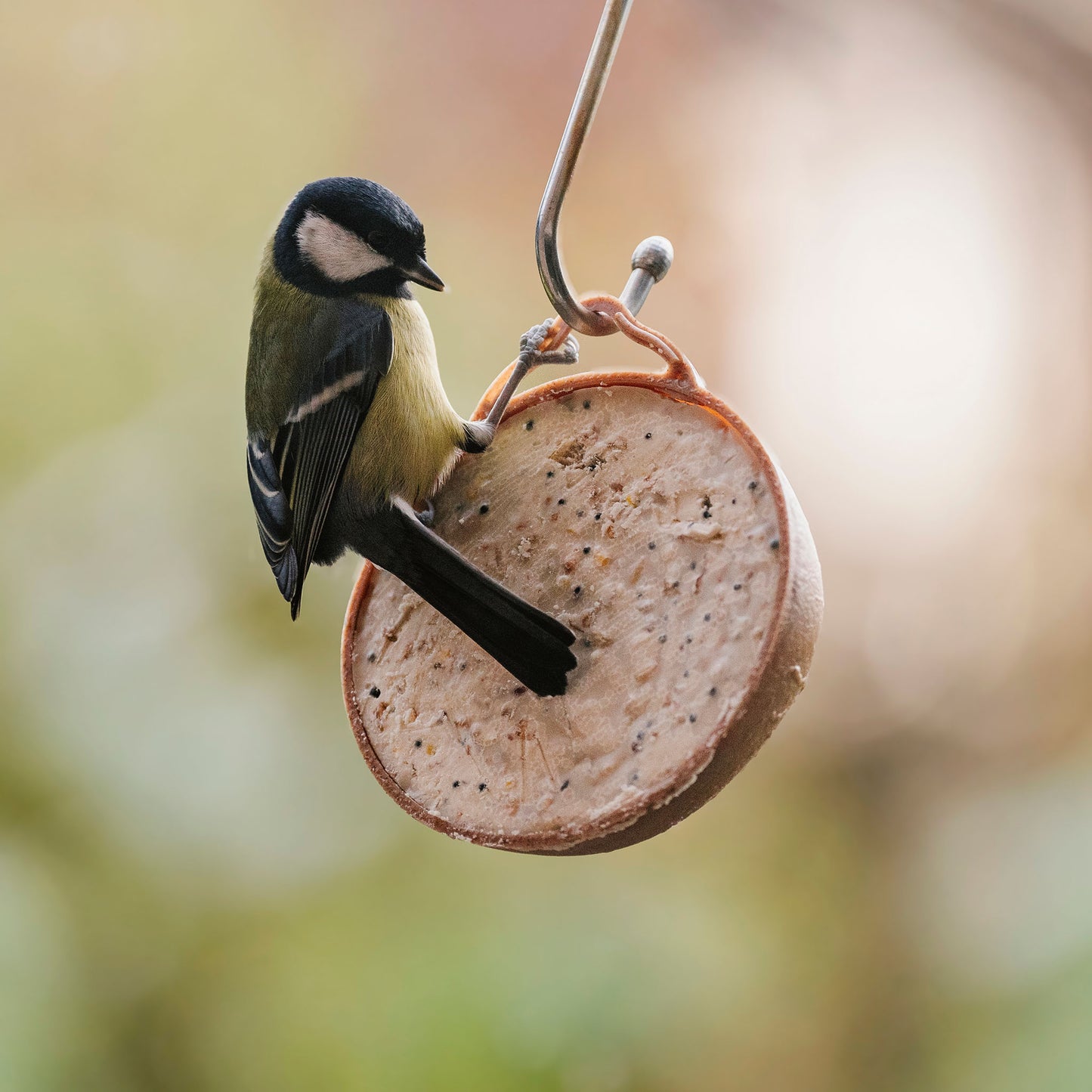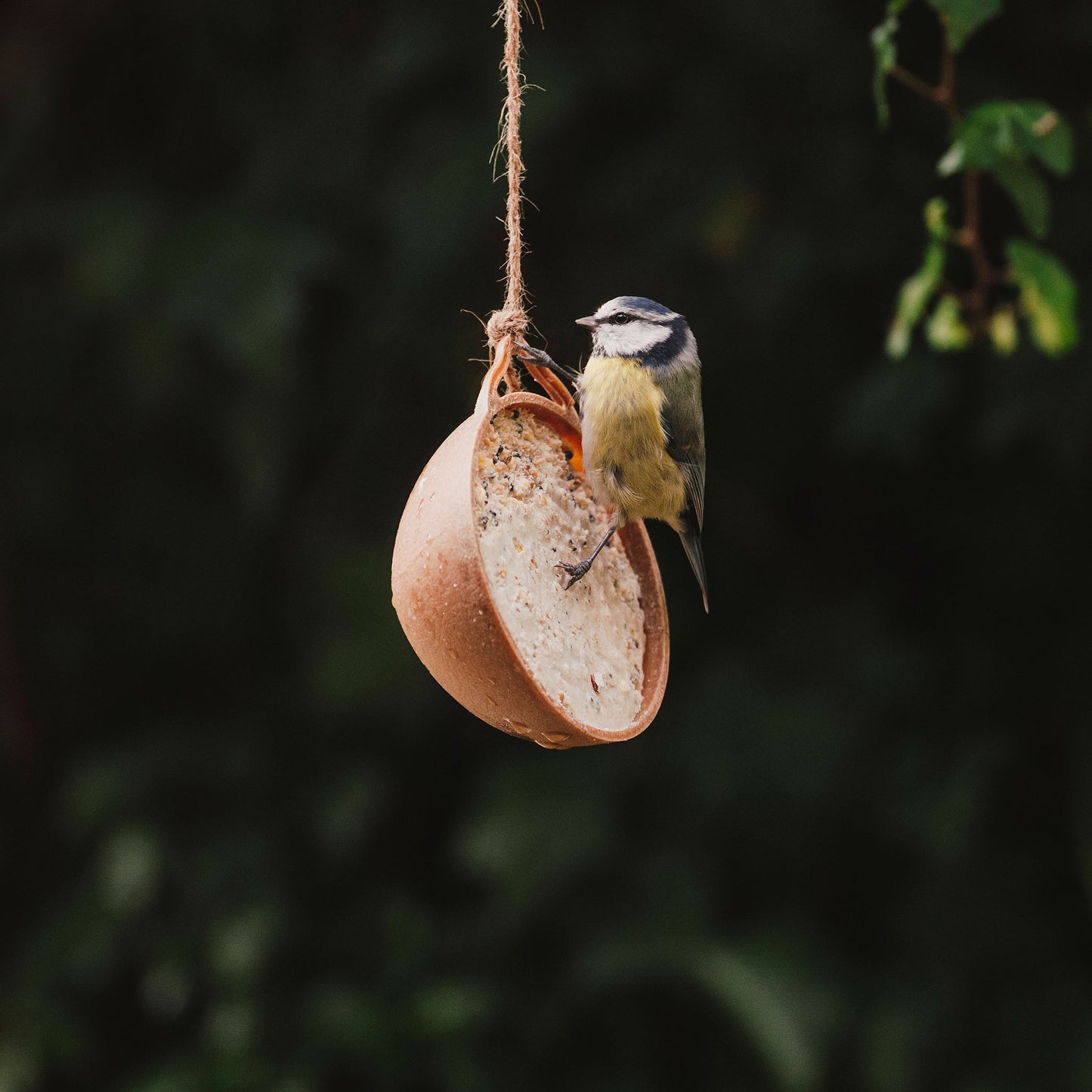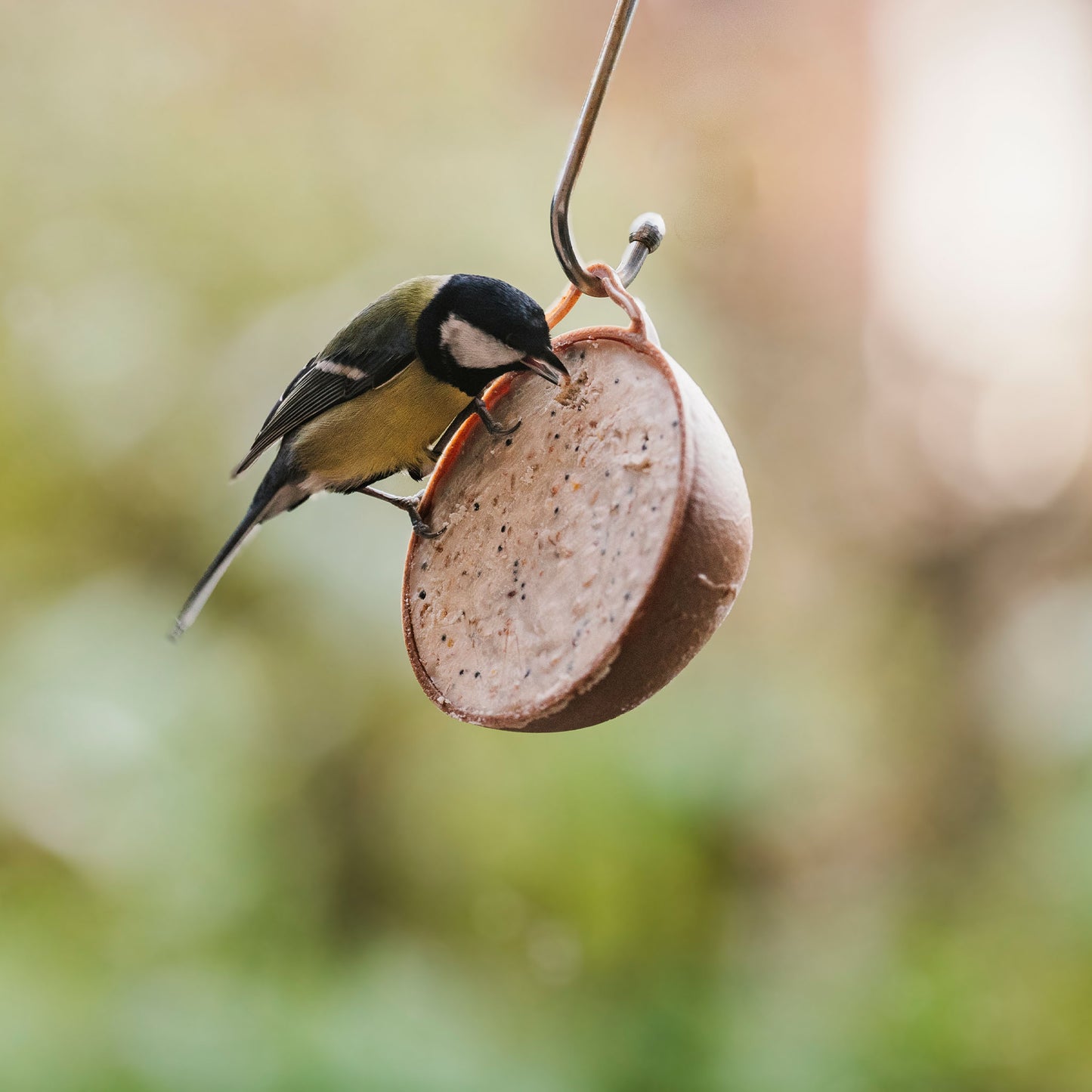 Peckish Natural Balance Coco-Not® Wild Bird Feeder
Our new Peckish Natural Balance Coco-Nots® are the perfect high energy treat made from 100% natural ingredients that have been sustainably sourced from UK and Irish farms.
There is zero compromise with these coco-nots as the shell has been made with 100% UK harvested waste and is 100% biodegradable after use, simply place in your compost heap and watch it disappear! It will break down at the same rate as a banana peel. A great alternative to coconut shells.
Our feel good food is packaged in plastic free packaging, as we believe in products that are naturally good both inside and out. 
Not shipped across the world like coconut shells
100% plant based shell
Find out more about Peckish Coco-Nots, or watch our video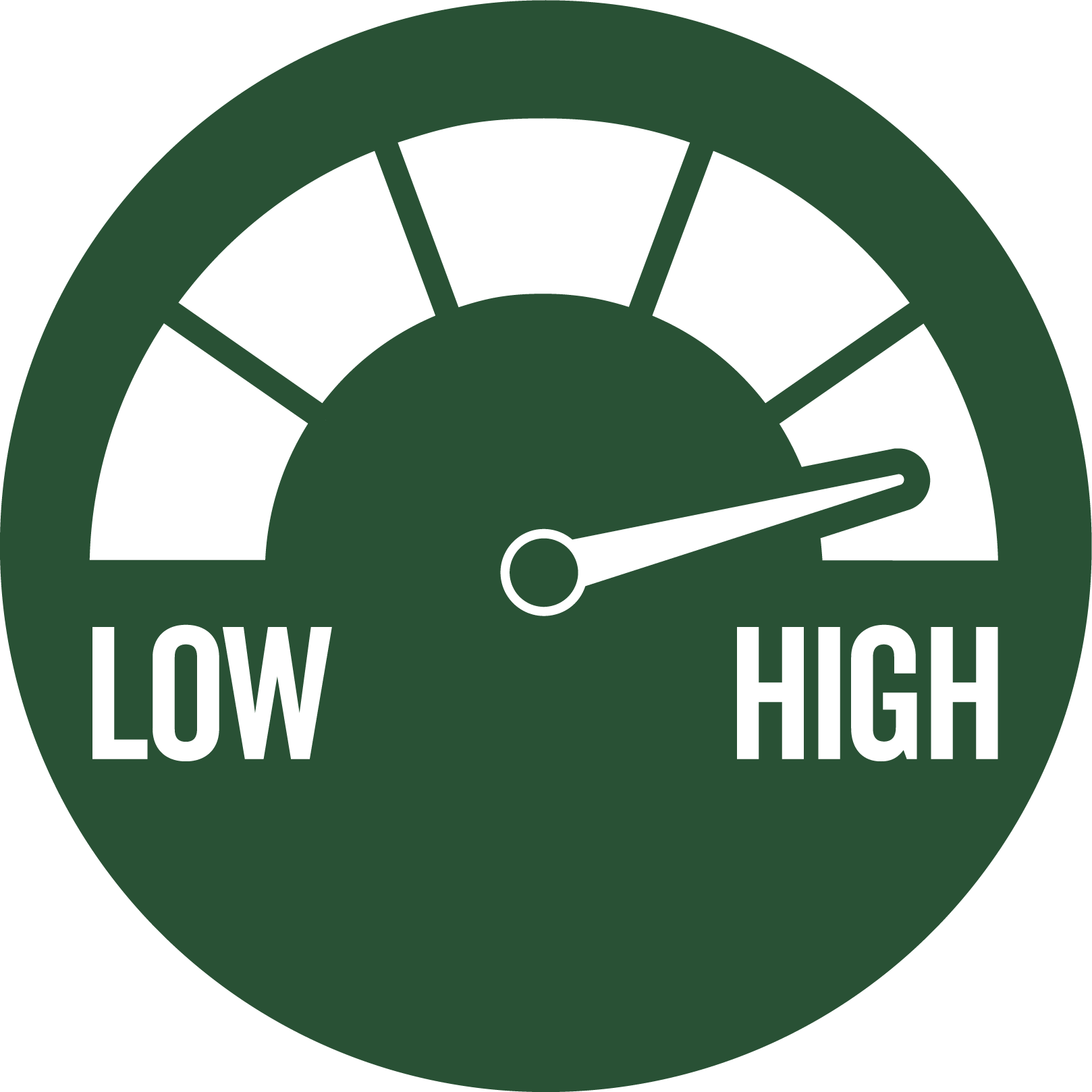 High Energy Food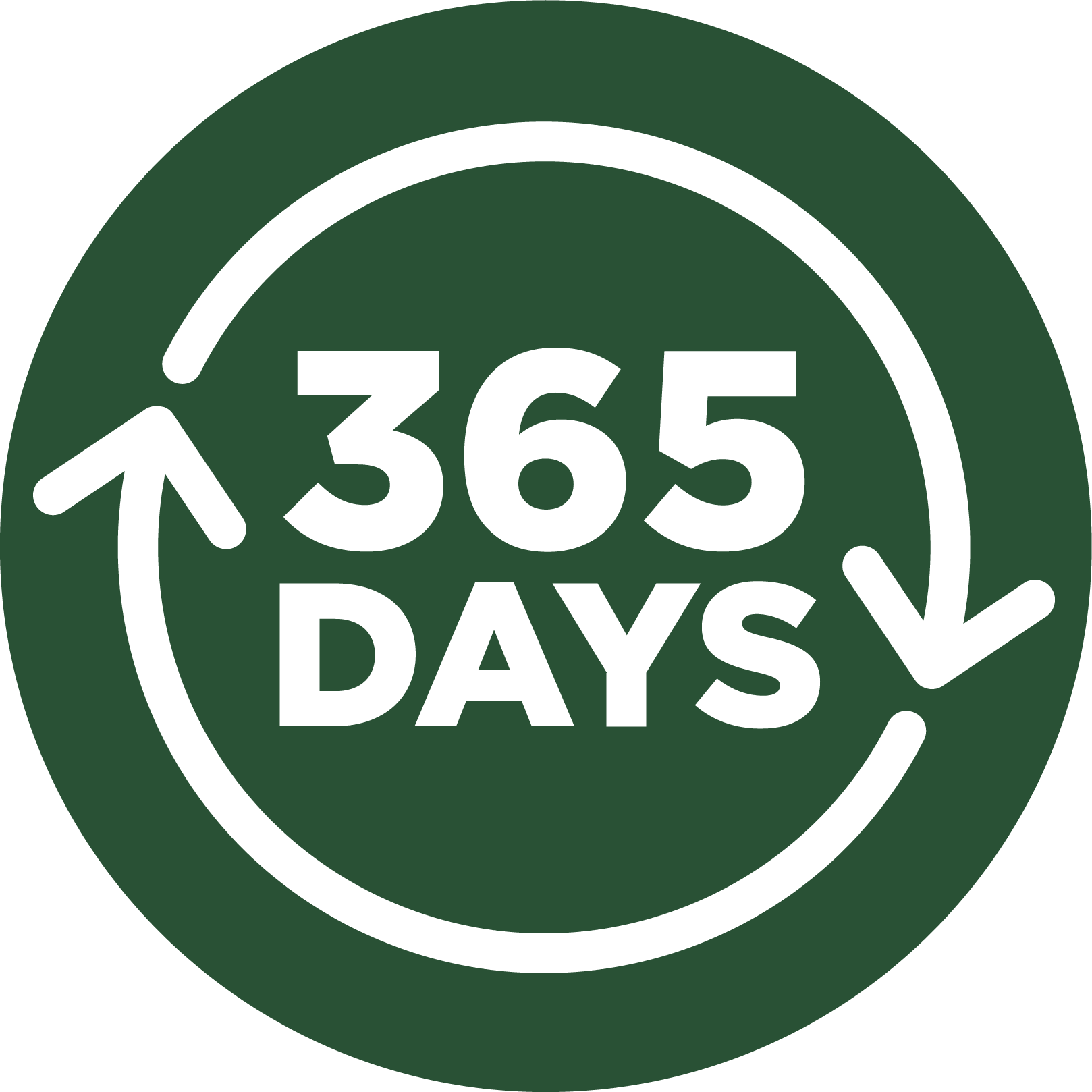 All Year Round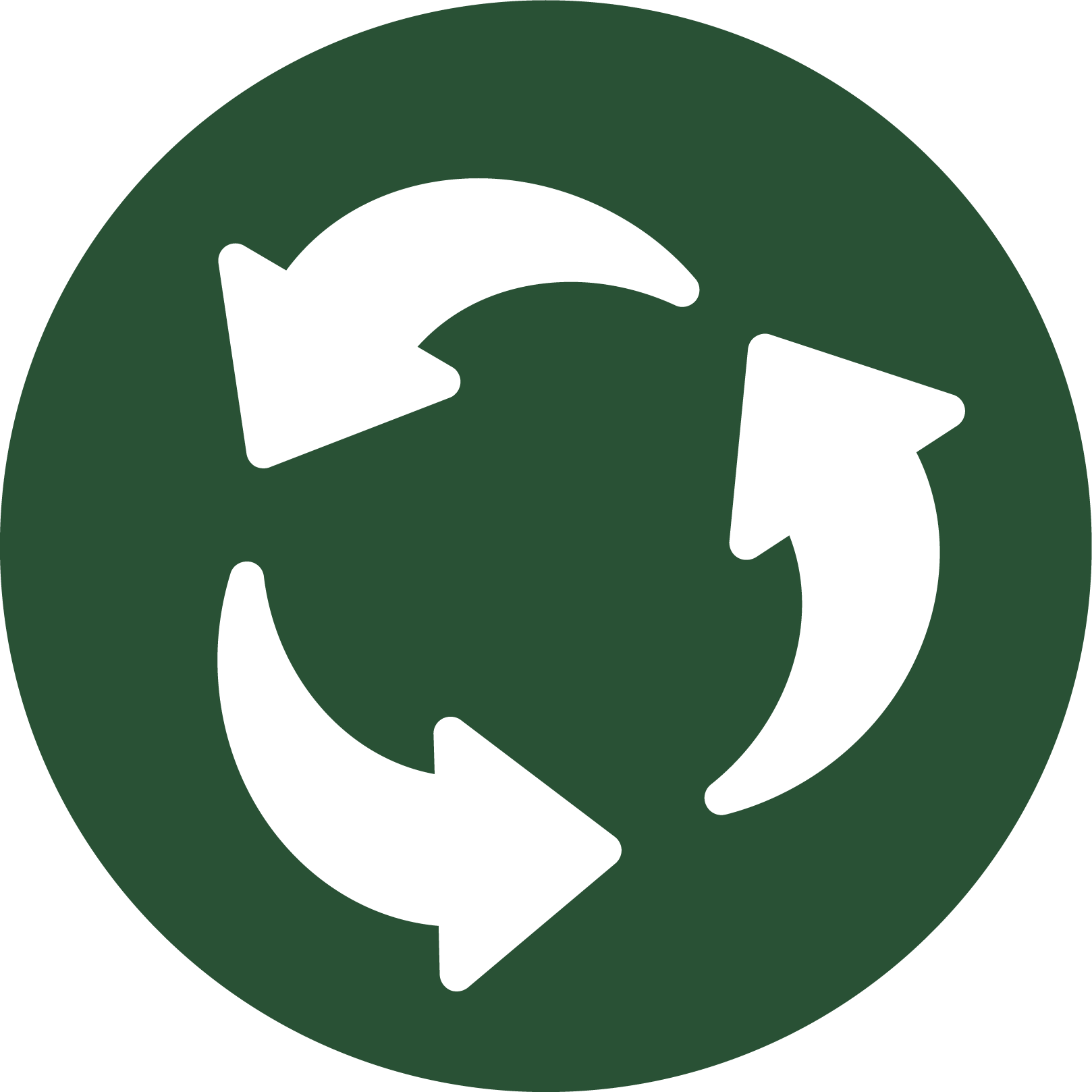 Recycled Packaging
Product Highlights
Compostable & biodegradable
Shell made from UK harvest waste
Product Specification:
SKU: 60051354, 60051355
Pack Sizes:
Single, 4 Pack
Tips & Advice:
Simply hang the Coco-Not feeders directly to a tree or dining station using the hanging loop or place on a bird table for birds to feast on. Once the coco-Not is empty you can place the shell in your food waste bin or compost heap and watch the shell biodegrade.
With food resources scarcer now, it is essential to feed garden birds all year round. Put food out at the start of the day to ensure that birds can replace any energy they lose overnight and always ensure birds have fresh, clean water to drink and bathe in.
Always ensure wild birds have plenty of fresh, clean water for drinking and bathing. Clean feeding and drinking areas regularly with a mild disinfectant. Keep food fresh and dry, removing any wet food to prevent the spread of bacteria and diseases. Not suitable for human consumption. May contain nuts. Keep packaging away from children to avoid suffocation. Store in a cool dry place away from pets or pests. Best used within 3 months of opening.
Find A Stockist
Search by town, city or postcode
Sorry, we couldnt find any stockists near that location.
Find A Stockist
Your closest stockist is:
There are stockists located near your location